Curriculum Aligned Teachers Guide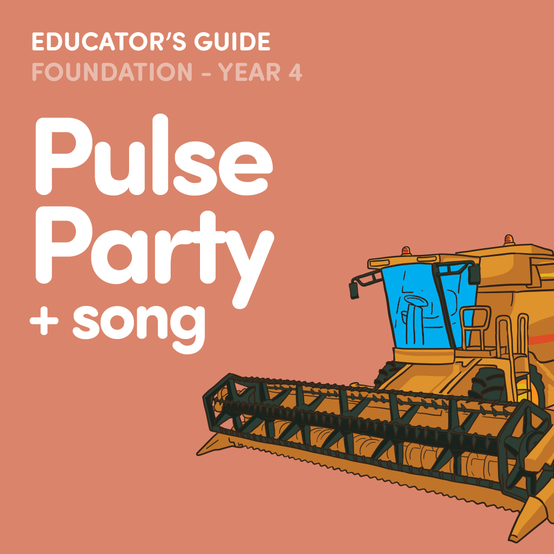 The International Year of Pulses (IYP) (A/RES/68/231), as declared by the 68th UN General Assembly aims to heighten public awareness of the nutritional benefits of pulses as part of sustainable food production aimed towards food security and nutrition.
If you aren't familiar with pulses, that's okay. This George the Farmer Activity Book aims to raise awareness about pulses and and their importance to the world! Completely aligned with the Australian School Curriculum focusing on Foundation - Year 4 levels this guide covers STEM subjects (science, technology, engineering, maths) complete with a Pulse Party certificate to print and fill in on completion of the guide.
This is a FREE curriculum-aligned guide. Enter your details to download the PDF.

George the Farmer Harvest Hiccup Picture Book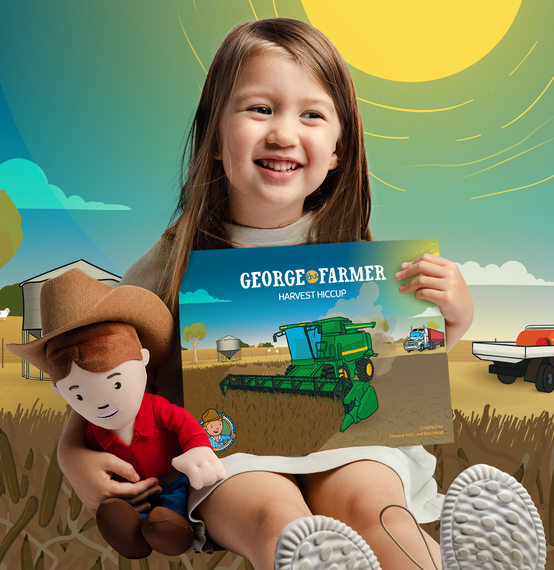 If the little one in your life loves a bit of action, this is the children's book for them. Trucks, harvesters and fire engines – it's all go in this exciting story. "When Ruby smells smoke while George and Jack are harvesting, hopes of a successful broad bean crop harvest are almost extinguished. Join the Farmer family in this pulsating tale of life on the land".
This picture book is the fifth book in the George the Farmer series. It is 32 pages in length with 16 full-page, colour illustrations. It's a great book to teach about the importance of pulses, not only as a high-protein food source but for the important role that the crops play in returning nitrogen back to the soil for soil regeneration.
32 pages | 14 illustrations | Released 2018
ISBN: 978-0-9941942-5-1
Printed in South Australia on paper from well-managed forests using environmentally friendly vegetable-based inks.
Profits from the sale of this book are used to create freely available curriculum-aligned educational resources for teachers to use in the classroom to educate children about farming where food comes from. Take a look at our educational farm resources.

George the Farmer Chickpea Video