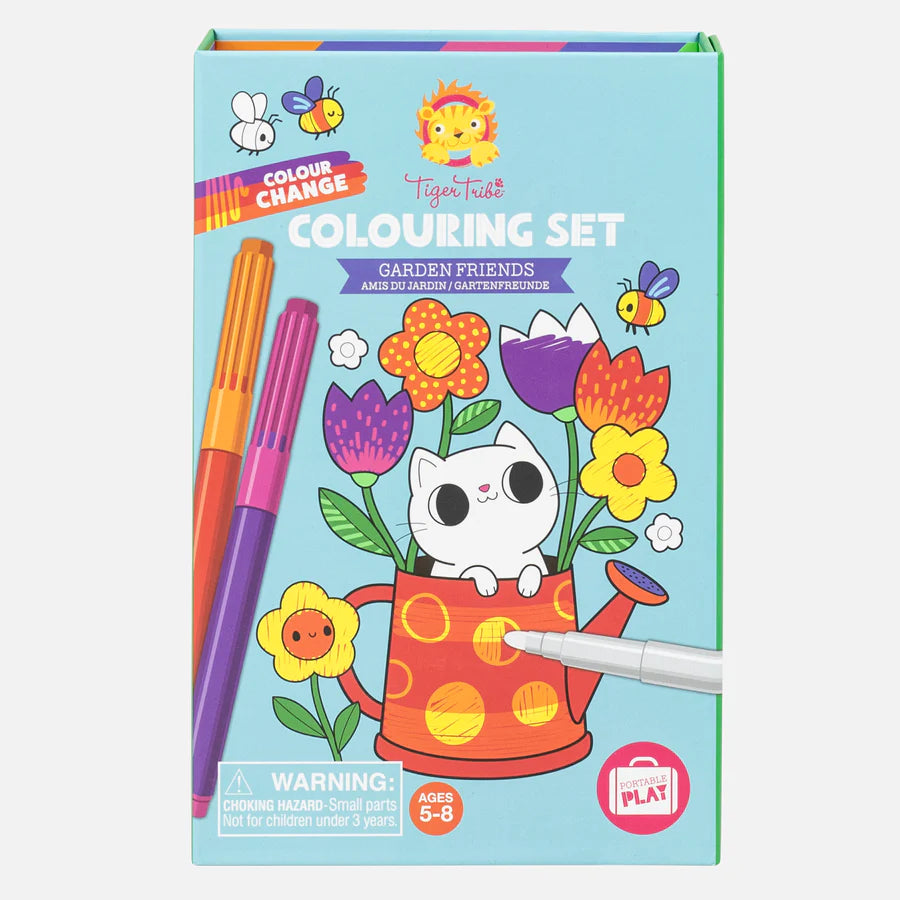 Colouring Set Garden Friends
Regular price
Sale price
$22.50 AUD
Unit price
per
SAVE
Sold out
Playful kittens, chubby chooks and buzzing bees frolic in this Colour Change Colouring Set, perfect for little creatives keen to bring their garden friends to life in vivid hues.
This is a colouring set with a difference - its unique Magic Markers allow a kaleidoscope of colours to be explored as kids colour with one marker, and create exciting results (and a whole new colour!) using the special, magical marker over the top. Colouring is a great activity for kids to help improve focus and concentration, and promotes a sense of achievement once complete.
The thoughtfully packaged, premium activity sets are designed for mess-free creative play, keeping little ones engaged and relaxed while travelling on flights, in cars, at cafes or at home.
    Colour Change colouring set featuring Garden Friends
    Unplugged, screen-free creative play
    Includes 36 illustrated colouring pages, 6x coloured markers, 1x magical colour changing marker
    All packaged neatly in sturdy, magnetic-sealed storage box (14cm x 21cm)
    Great for gifting
    Ideal for ages 5-8