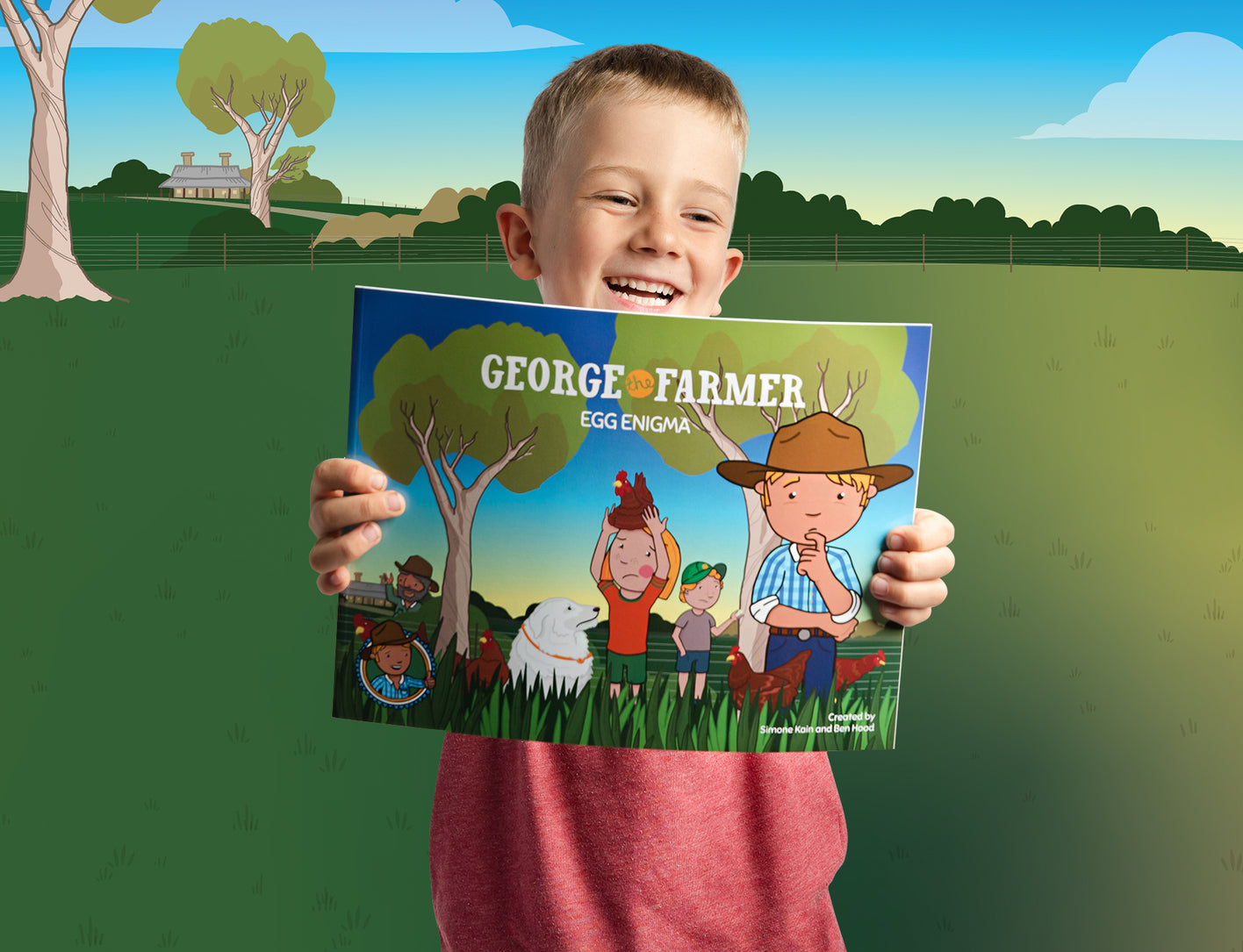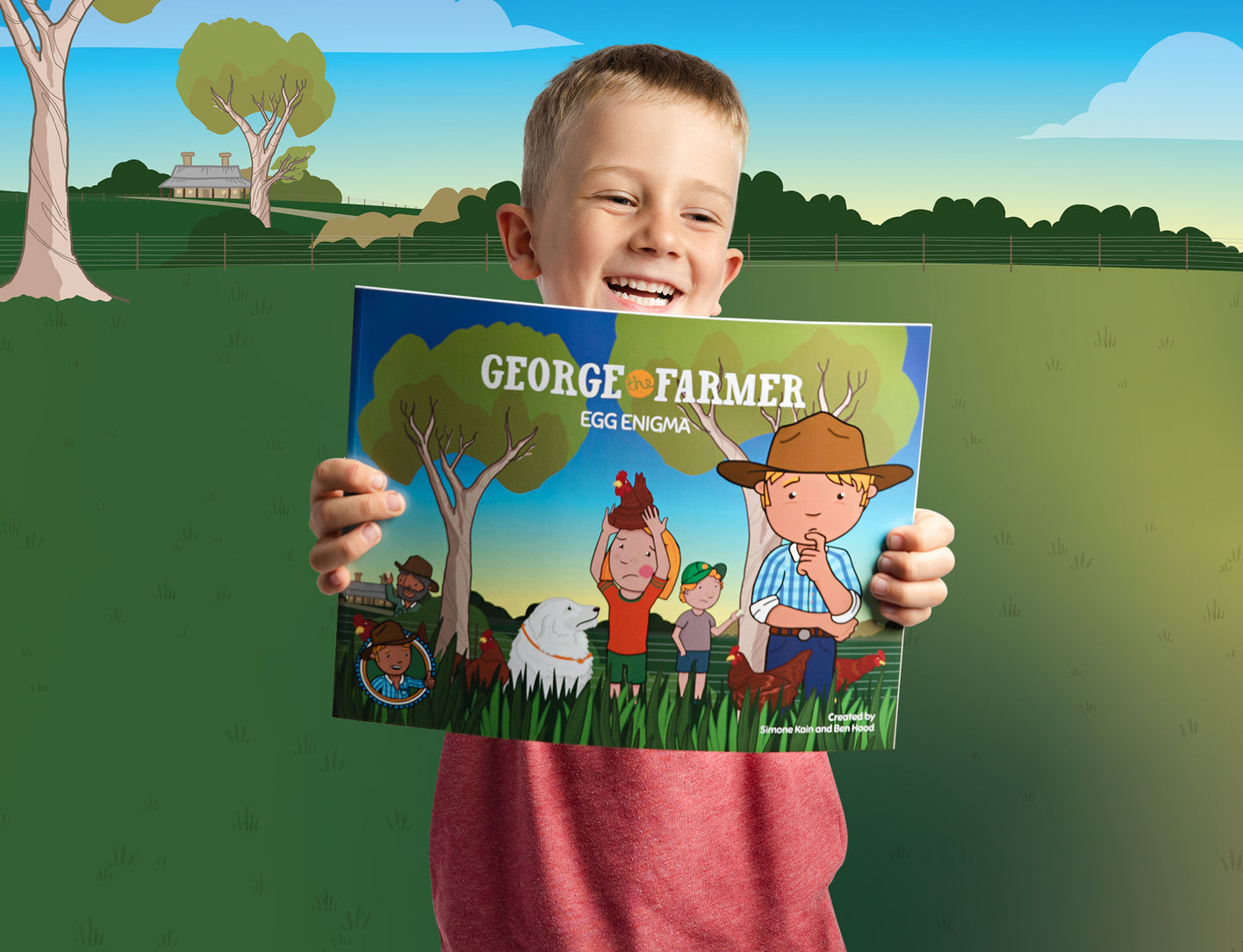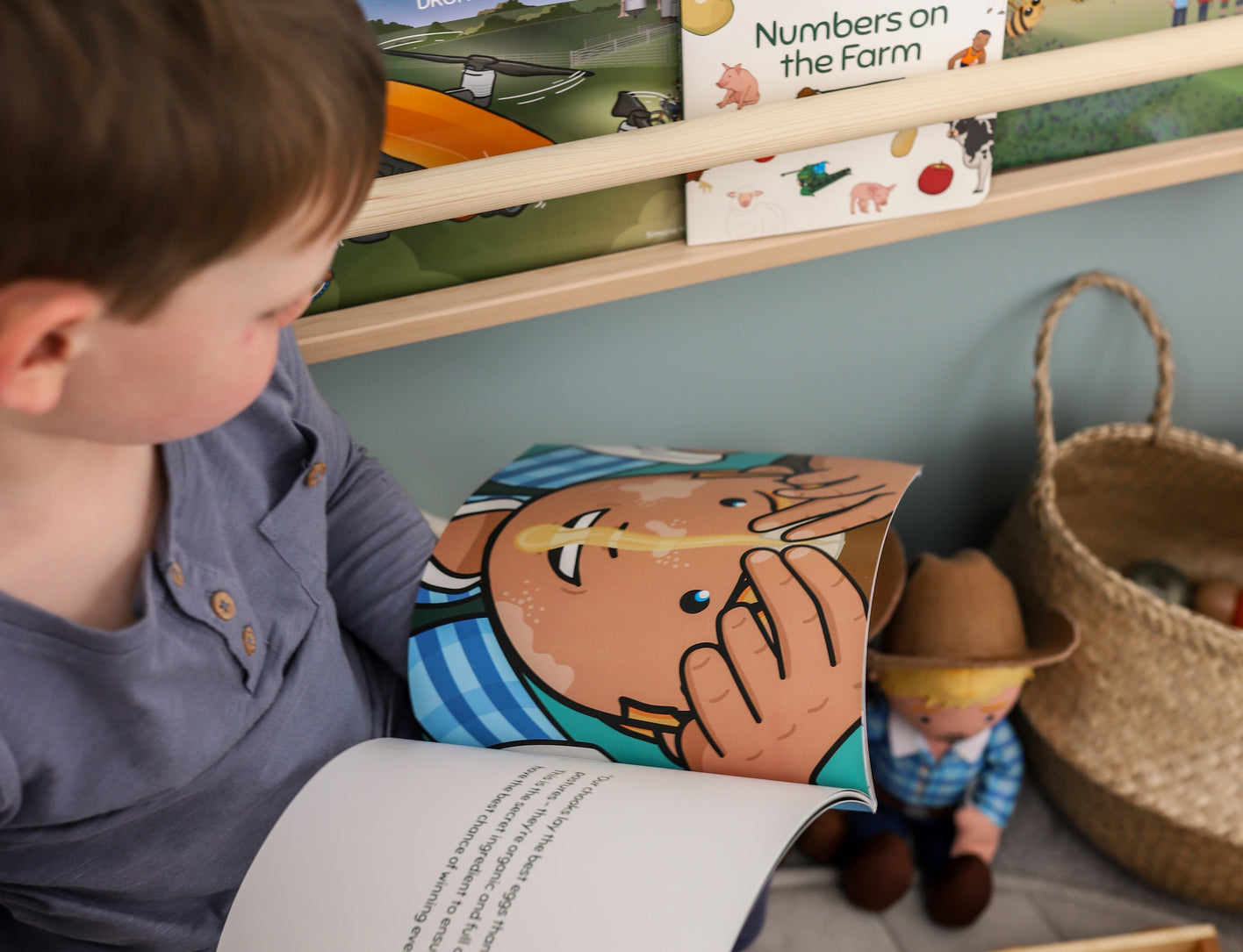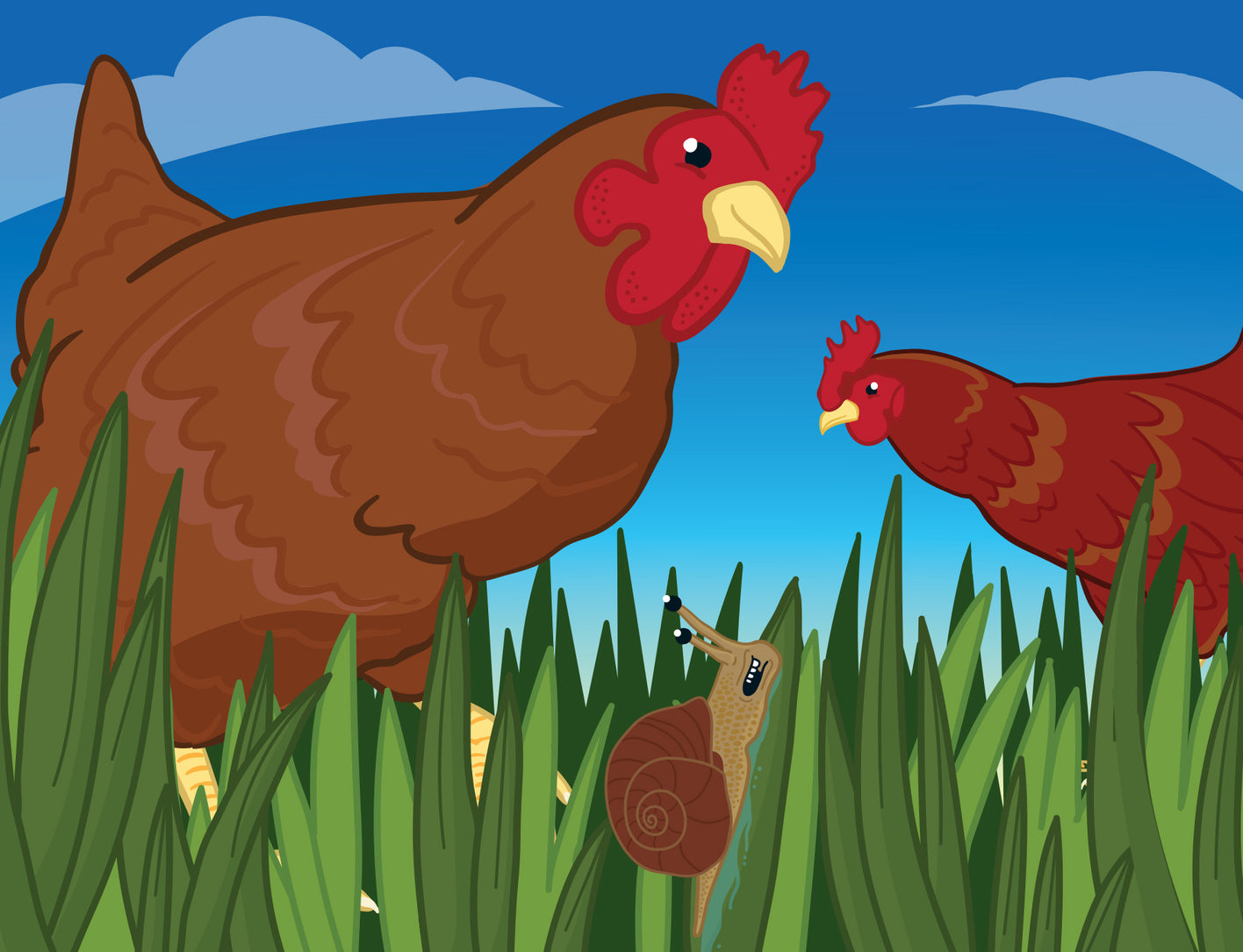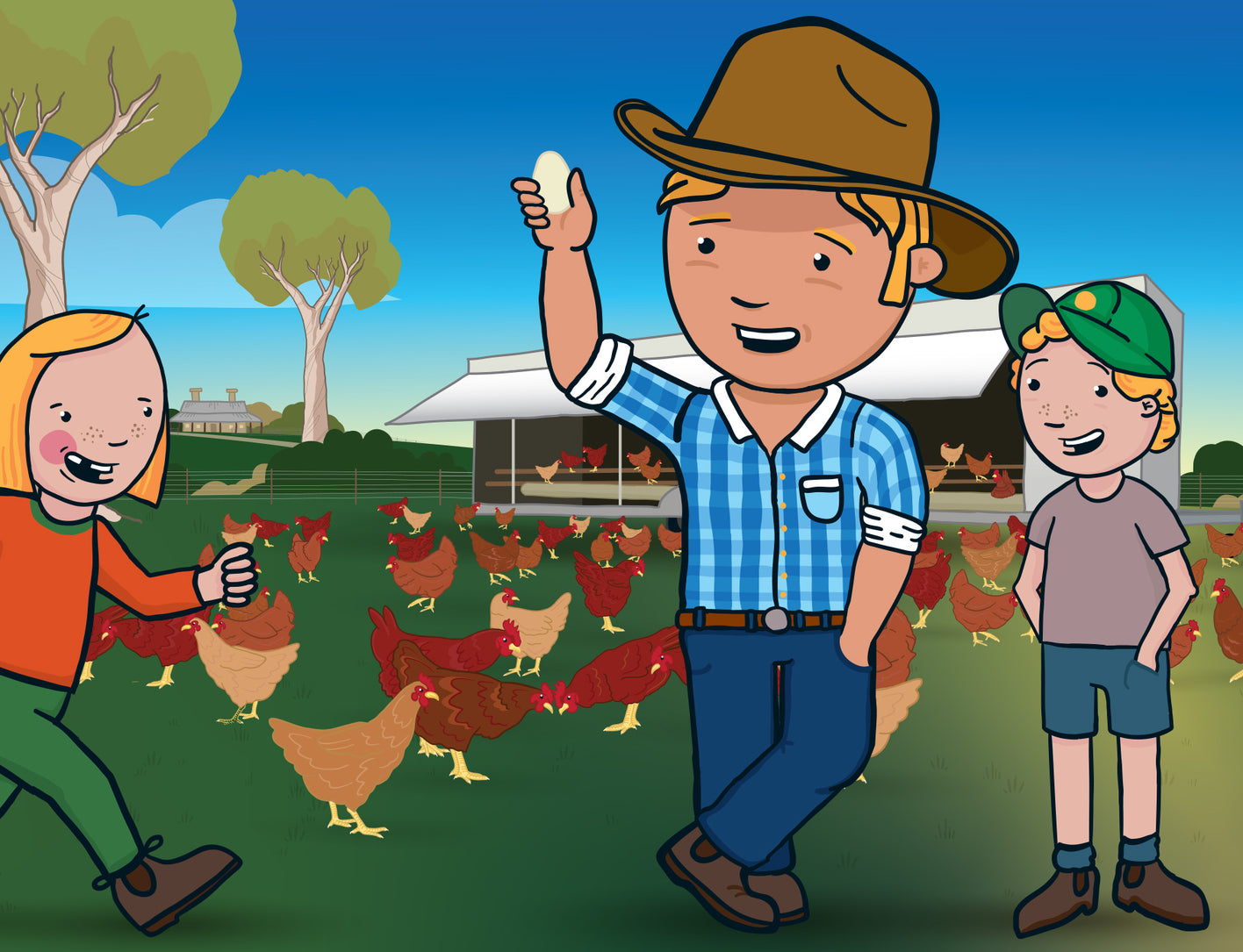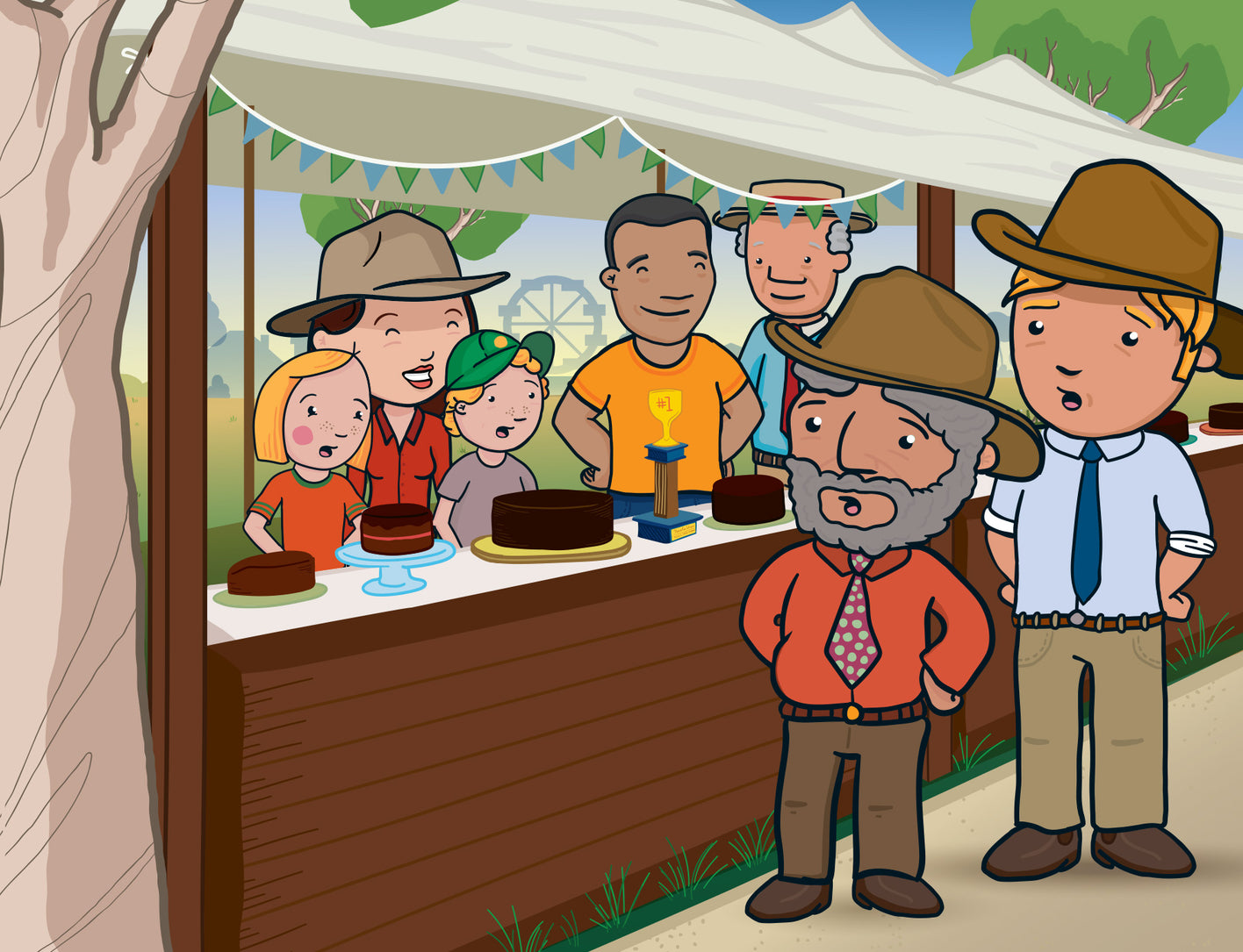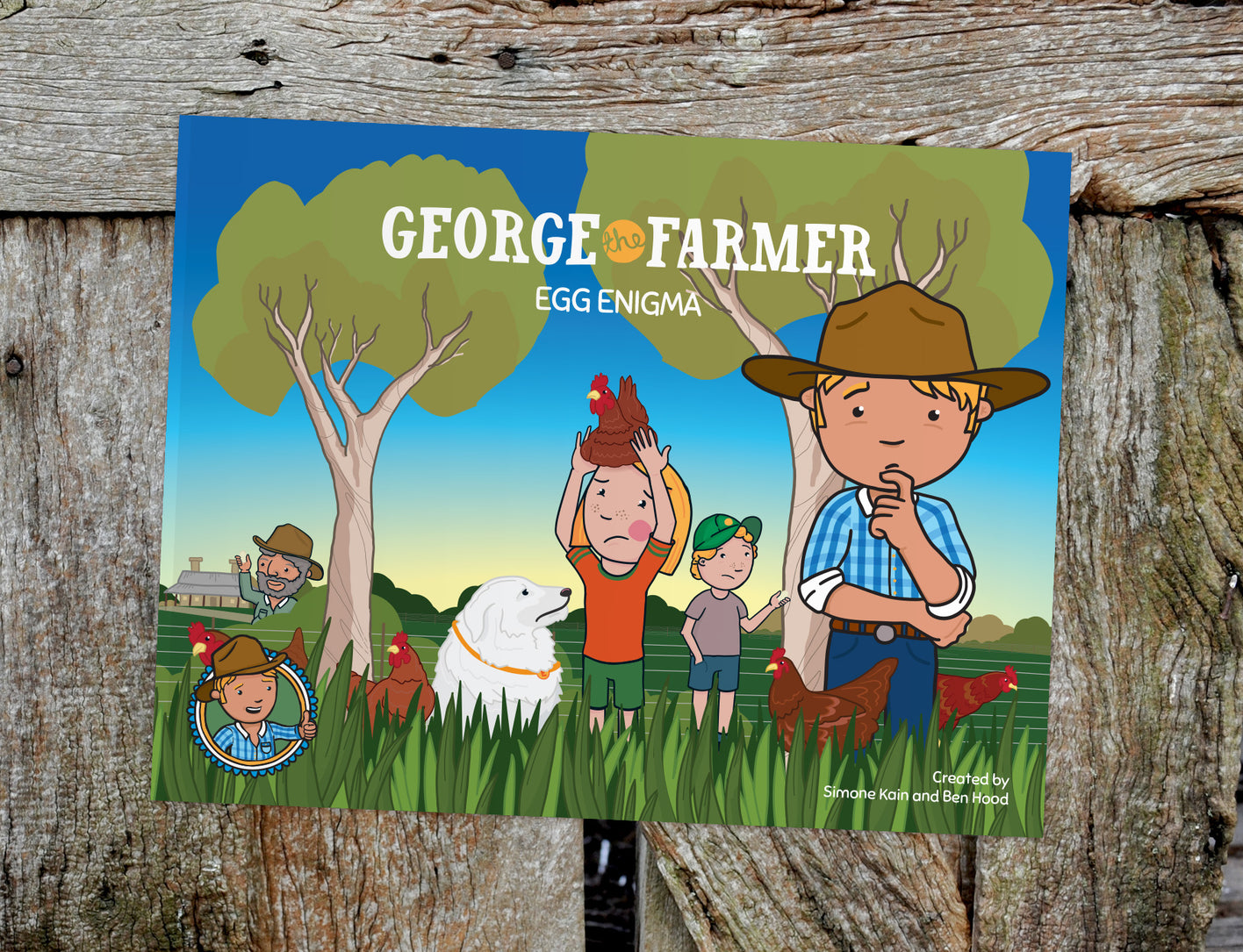 Books
George the Farmer Egg Enigma Picture Book
Regular price
Sale price
$20.00 AUD
Unit price
per
SAVE
Sold out
The perfect picture book for your egg and chook-loving littlies. "When the Farmer family's delivery of chooks fails to produce an abundance of eggs, George questions whether he'll be able to produce another award-winning chocolate cake for the Penola Show bake-off. Are the chooks not laying or are the eggs disappearing?"
This is the seventh book in the George the Farmer series. At 32 pages in length with 14 full-page, colour illustrations, it's the perfect, fun way to teach kids about eggs and chickens.
32 pages | 14 illustrations | Released in November 2019
Printed in South Australia on paper from well-managed forests using environmentally friendly vegetable-based inks.
Profits from the sale of this book are used to create freely available curriculum-aligned educational resources for teachers to use in the classroom to educate children about farming where food comes from. Take a look at our educational farm resources.