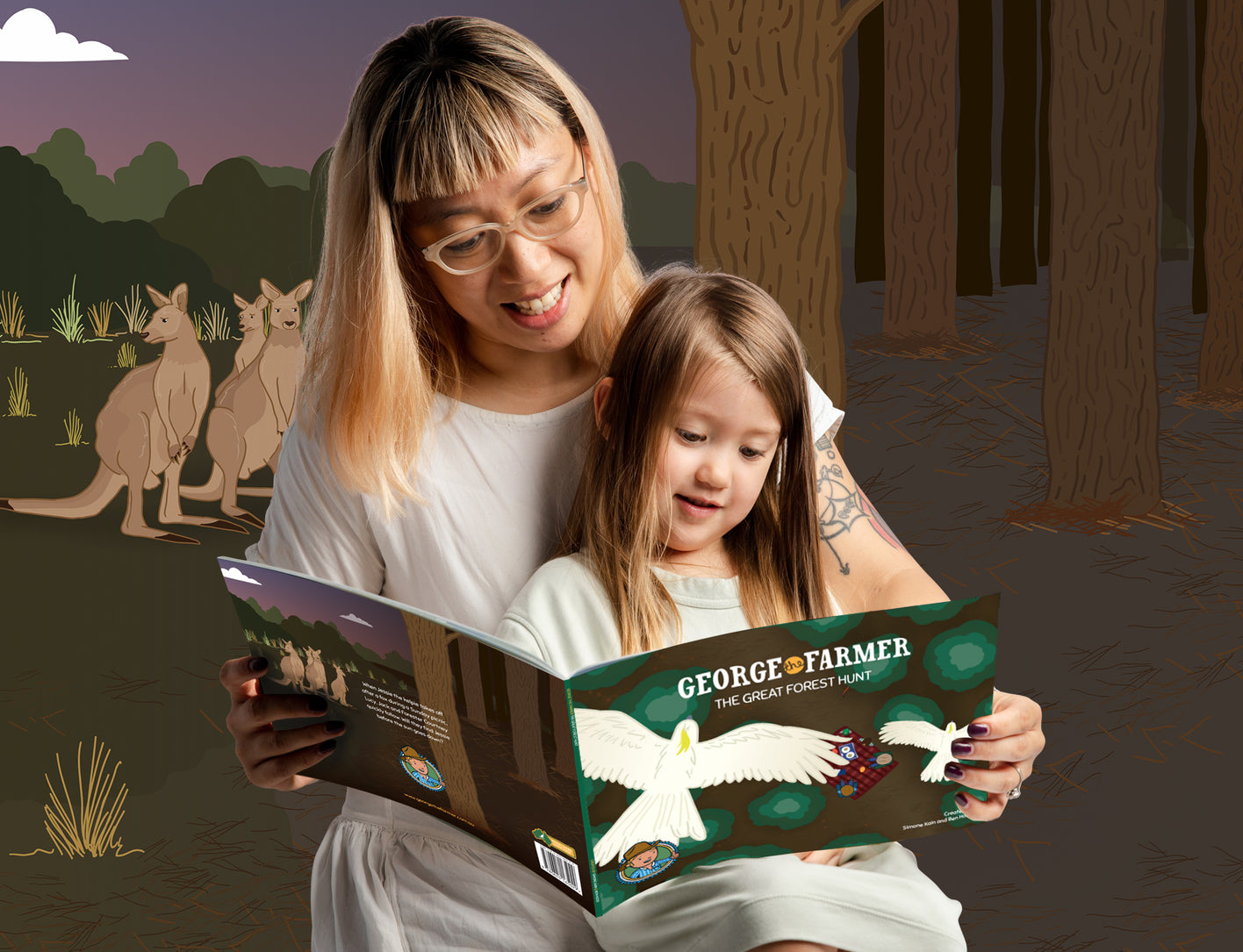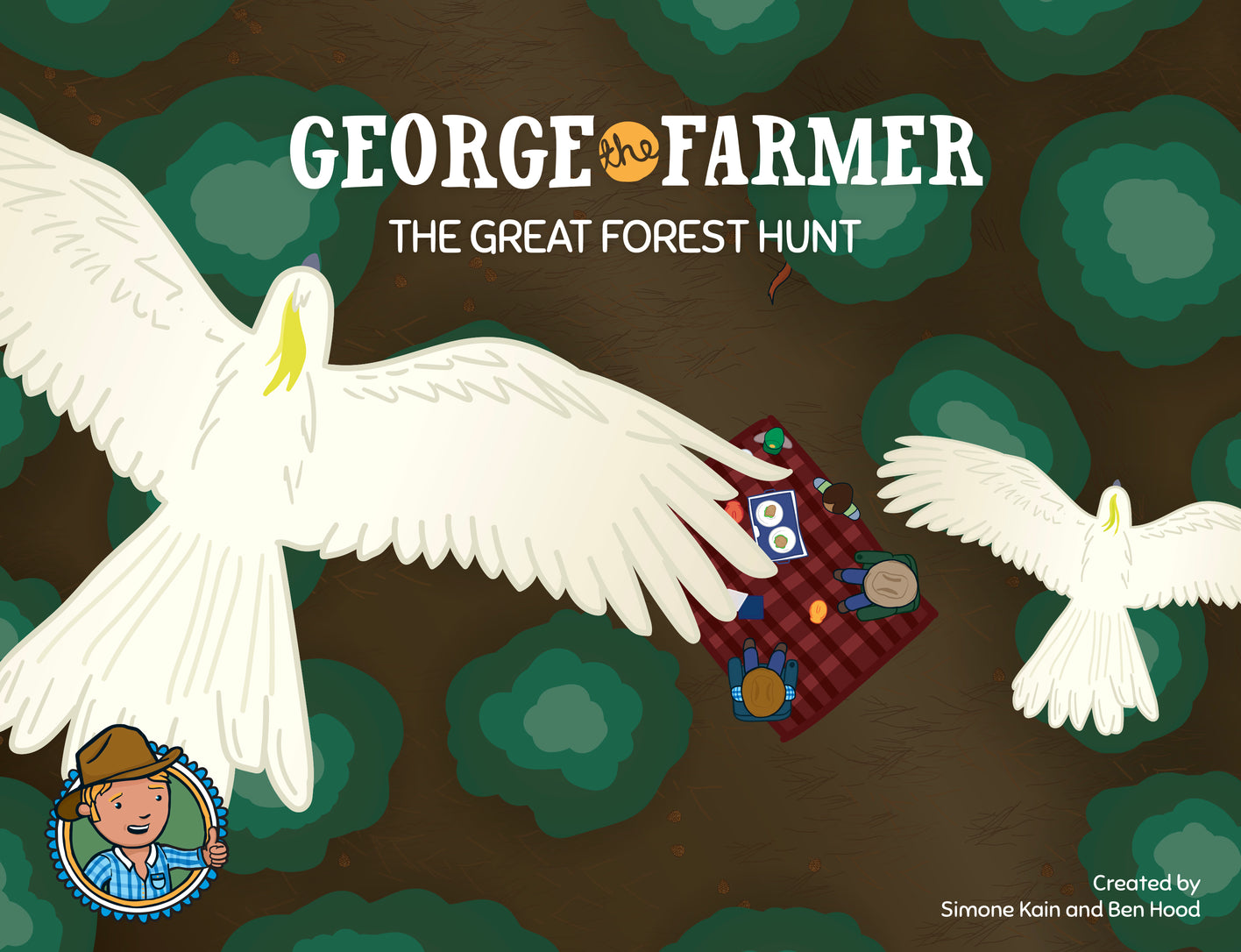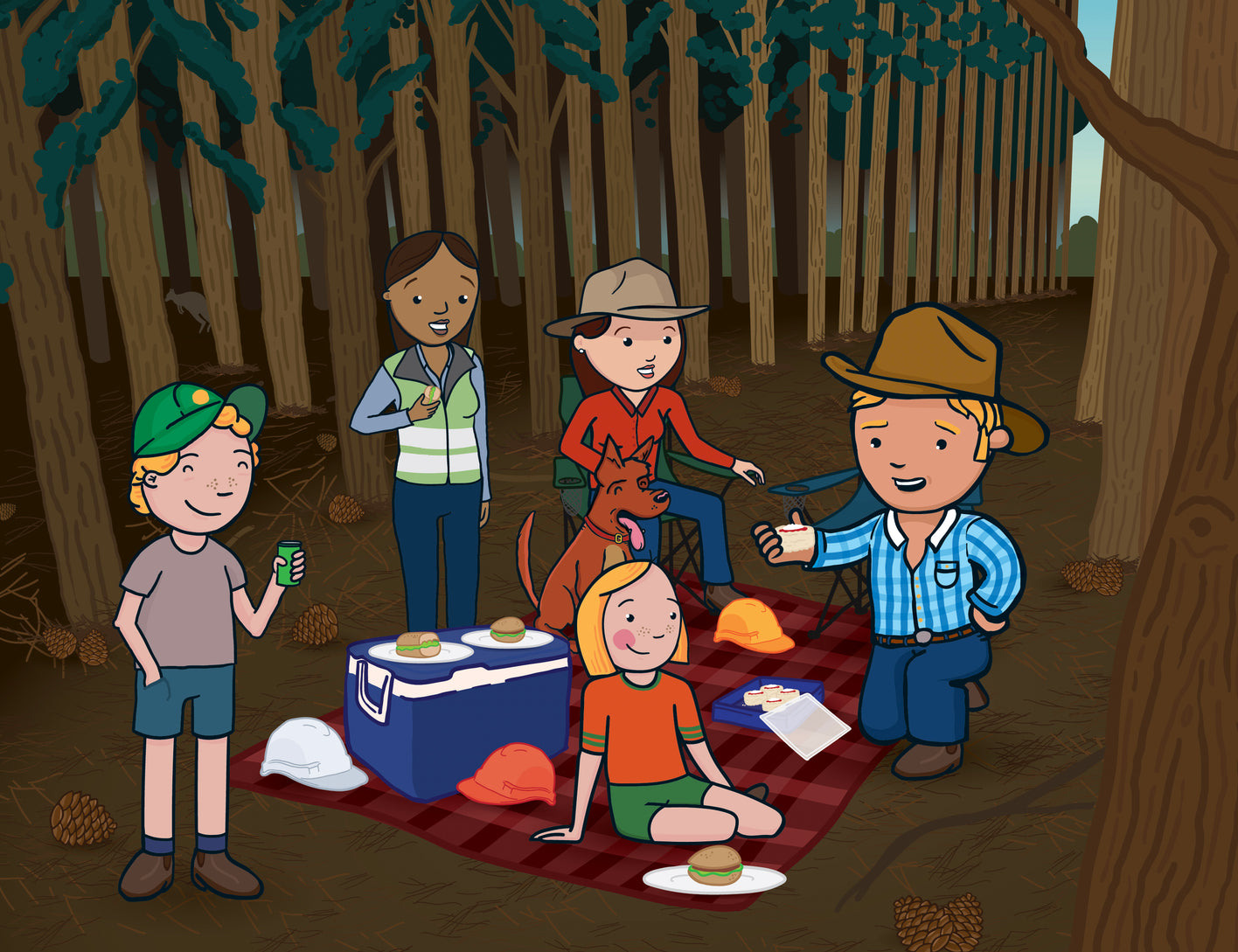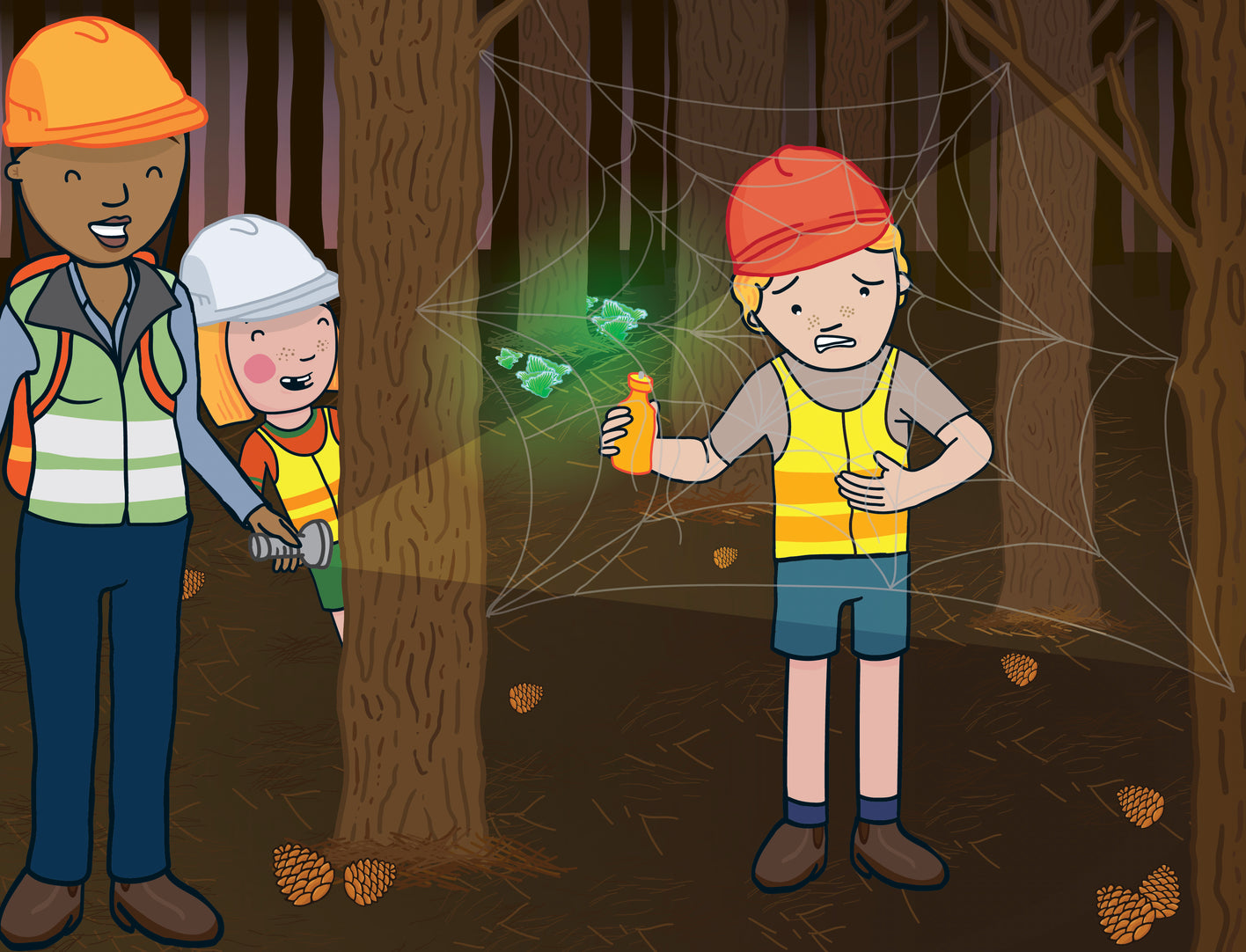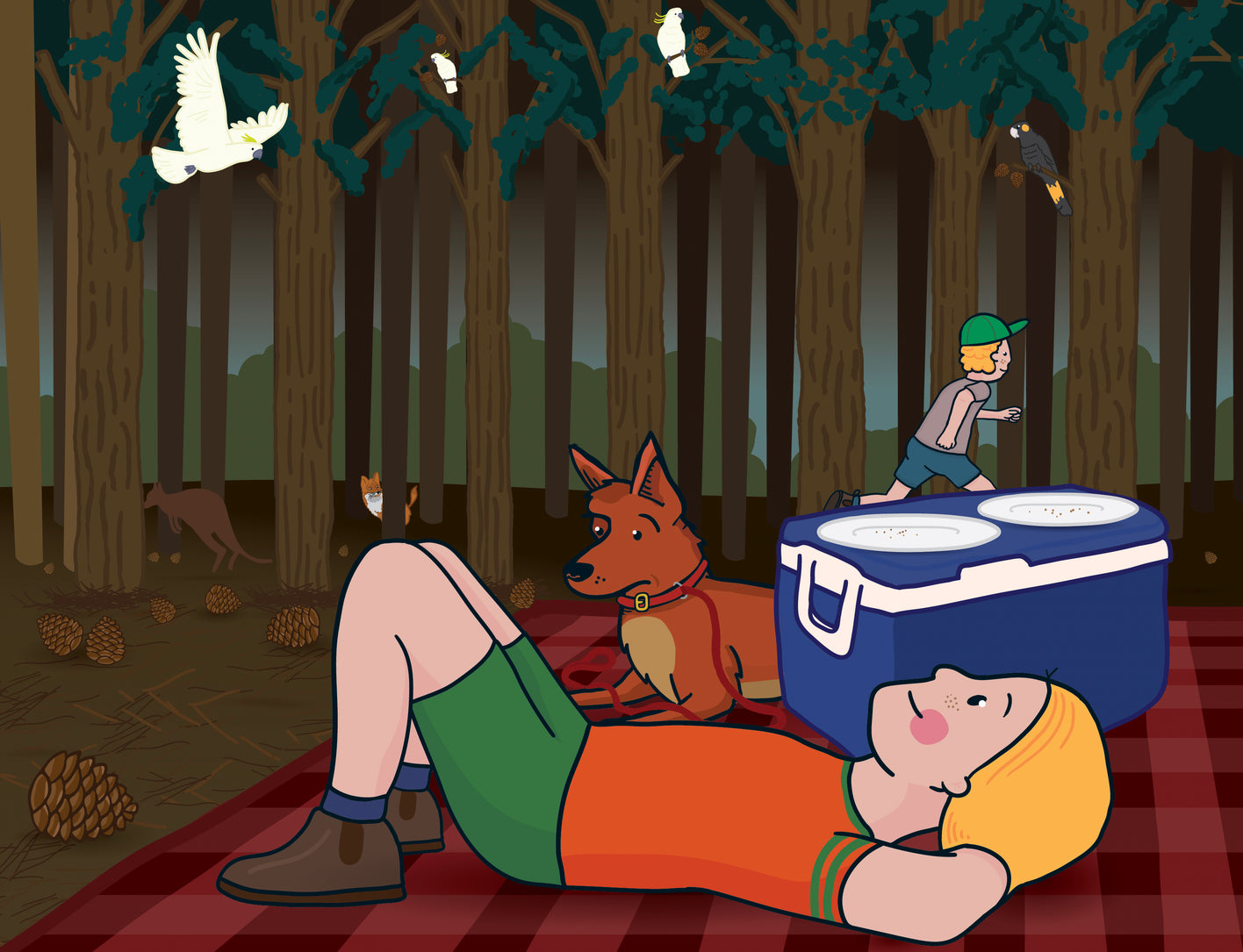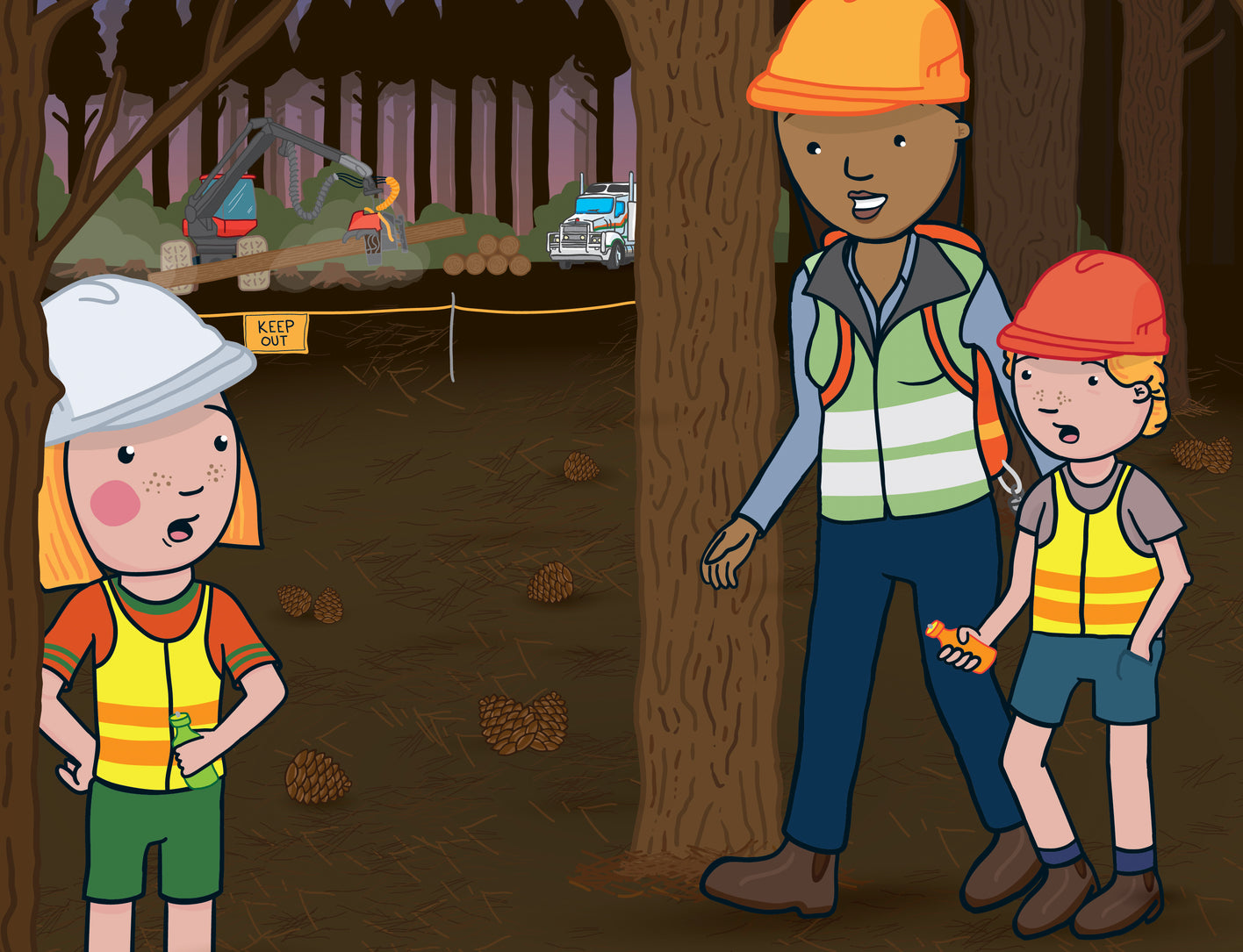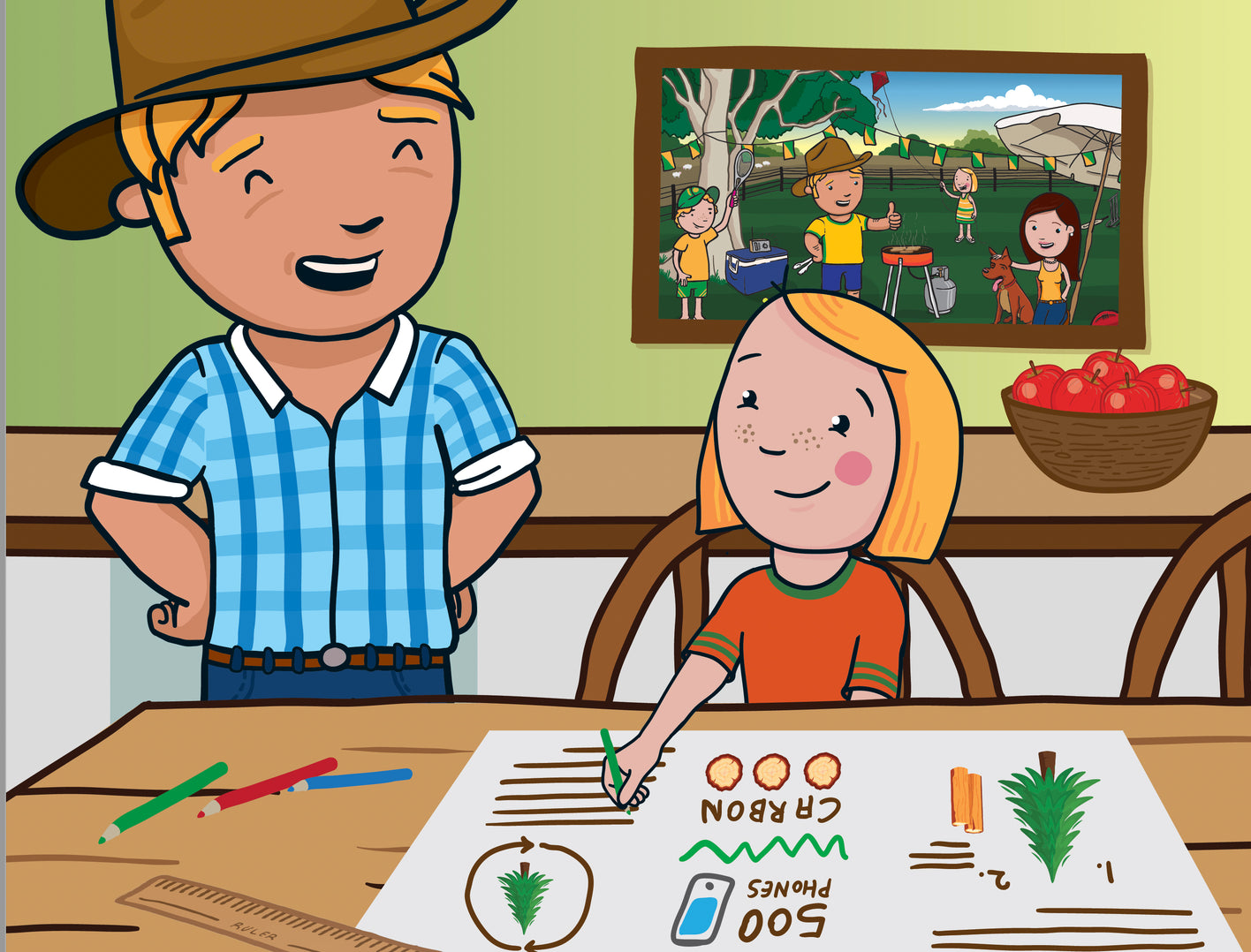 Books
George the Farmer The Great Forest Hunt Picture Book
Regular price
Sale price
$20.00 AUD
Unit price
per
SAVE
Sold out
Trees are all around us. Not only do they provide us with wood for products such as tissues, toilet paper, and houses, they also play an amazing role in sequestering and storing carbon from the atmosphere while also releasing oxygen as they grow. The Great Forest Hunt is the perfect storybook for curious little ones in your life. 
"When Jessie the kelpie takes off after a fox during a Sunday picnic, Lucy, Jack and Forester Courtney quickly follow. Will they find Jessie before the sun goes down?"
This is the twelfth book in the George the Farmer series. At 32 pages in length with 14 full-page, colour illustrations, it's the perfect, fun way to teach kids about sustainable tree plantations and all of the products that we get to enjoy from this wonderous fibre such as houses, fences, toilet paper and tissues.
Printed in South Australia on paper from well-managed forests using environmentally friendly vegetable-based inks.
Take a look at our FREE complementary curriculum-aligned resources which focus on Pine Plantations. Watch our fun, musical seed-to-shelter 7-minute video on Pine Plantations.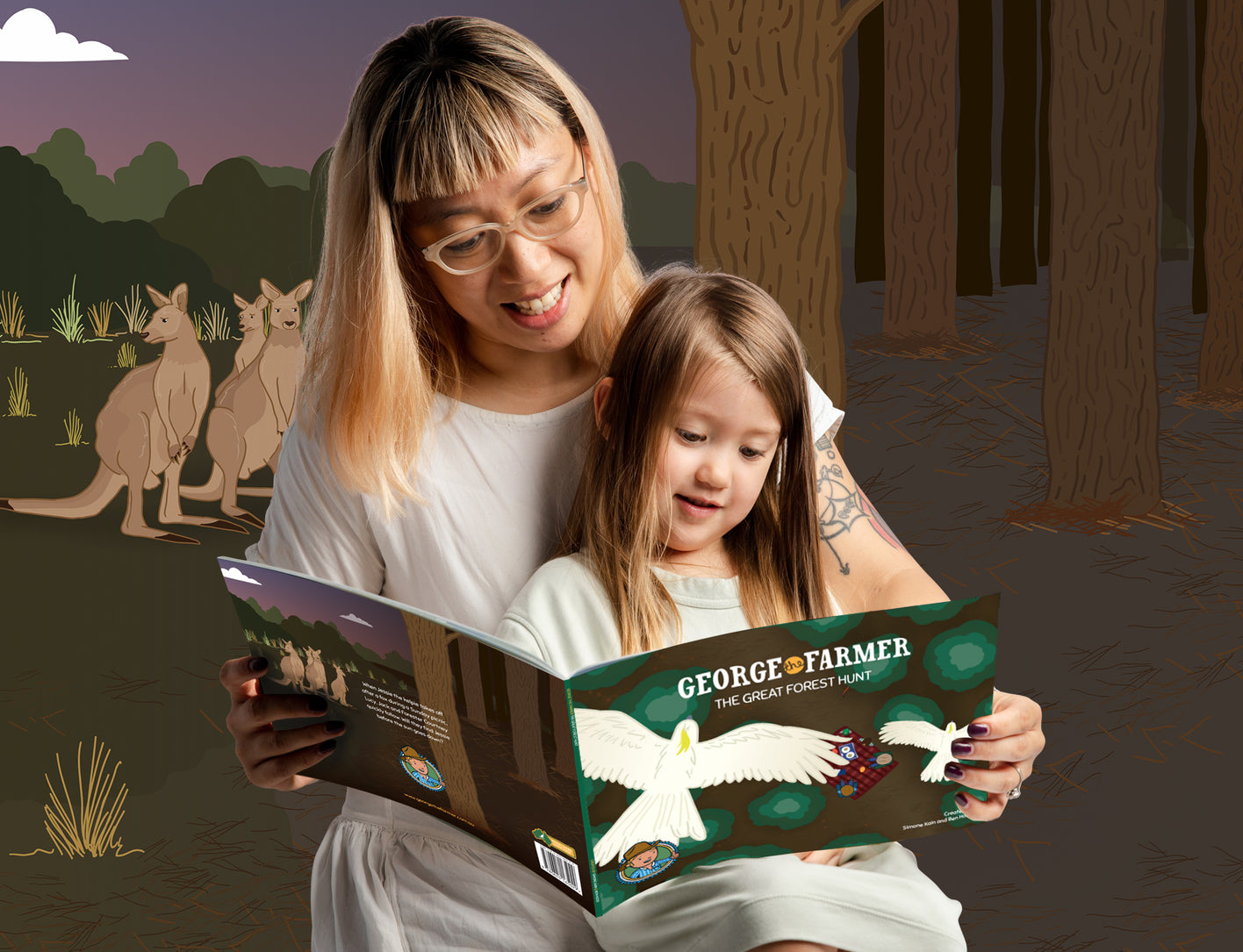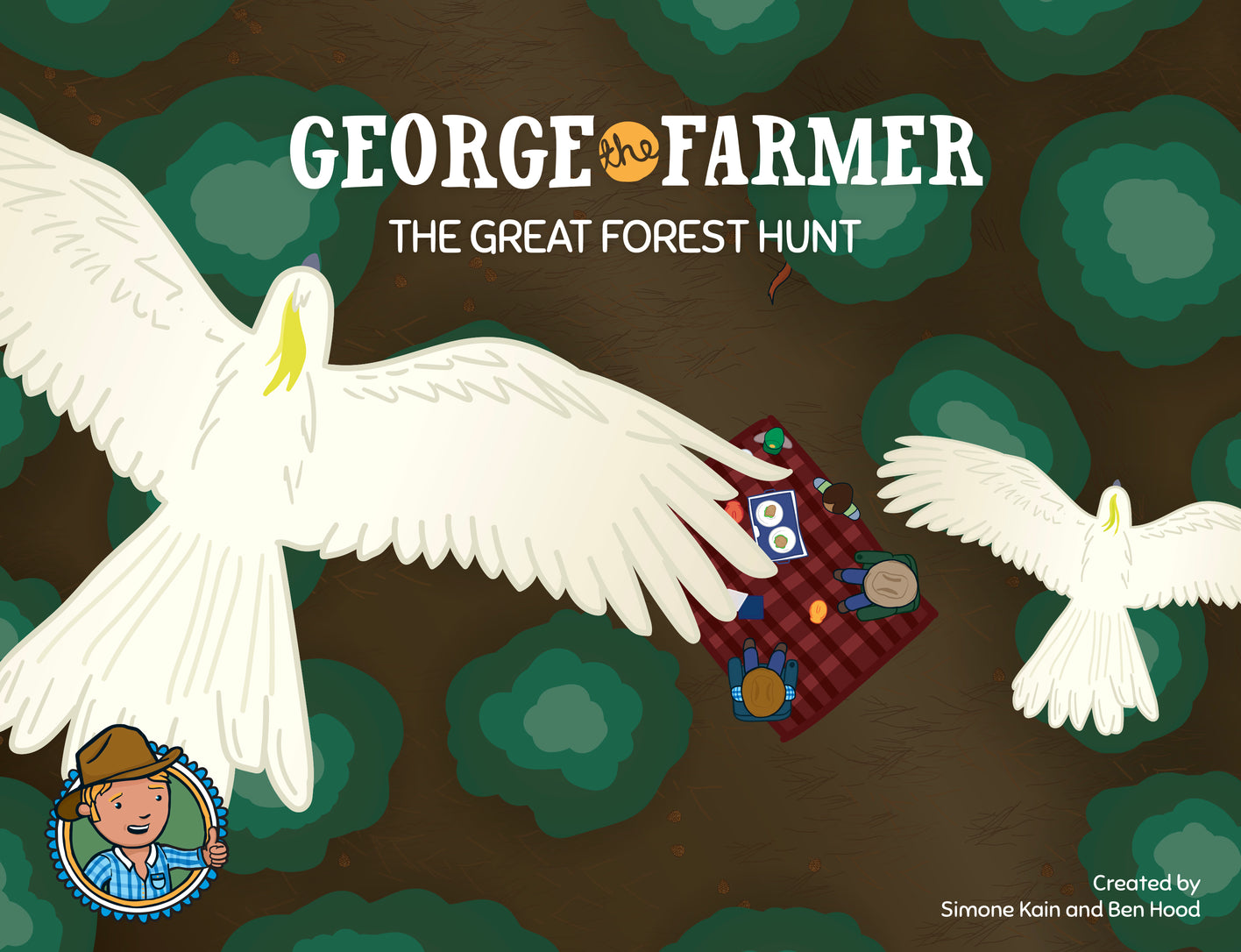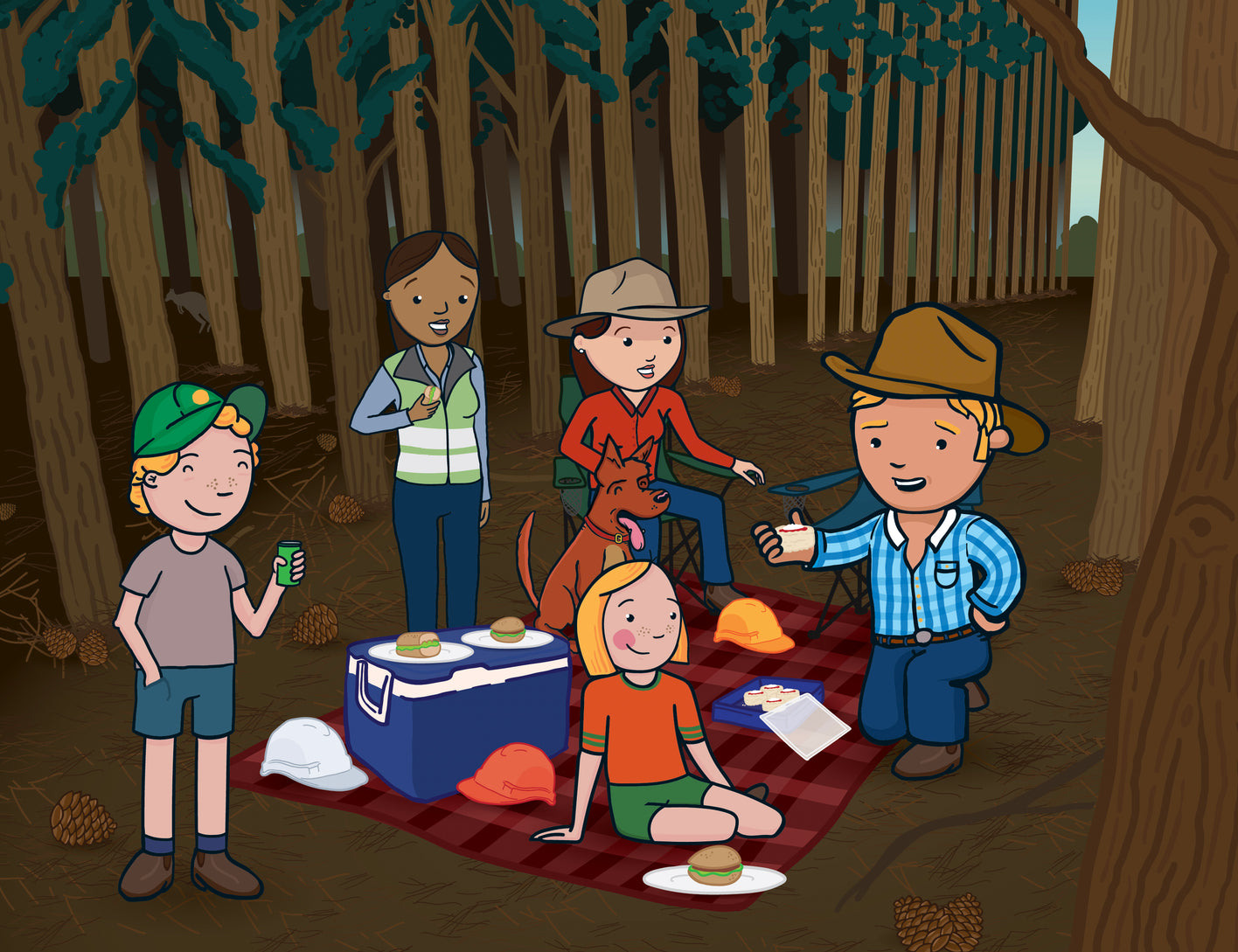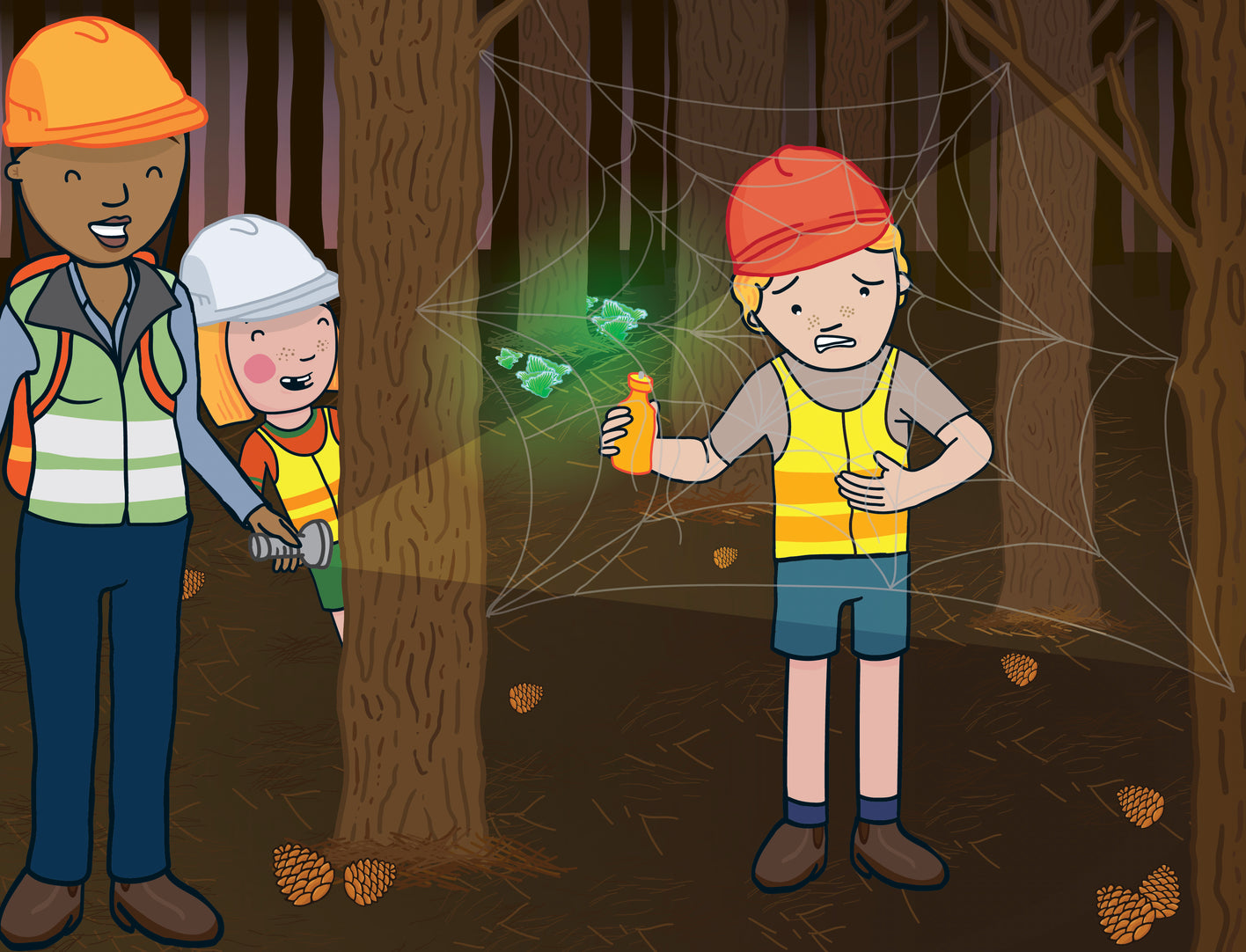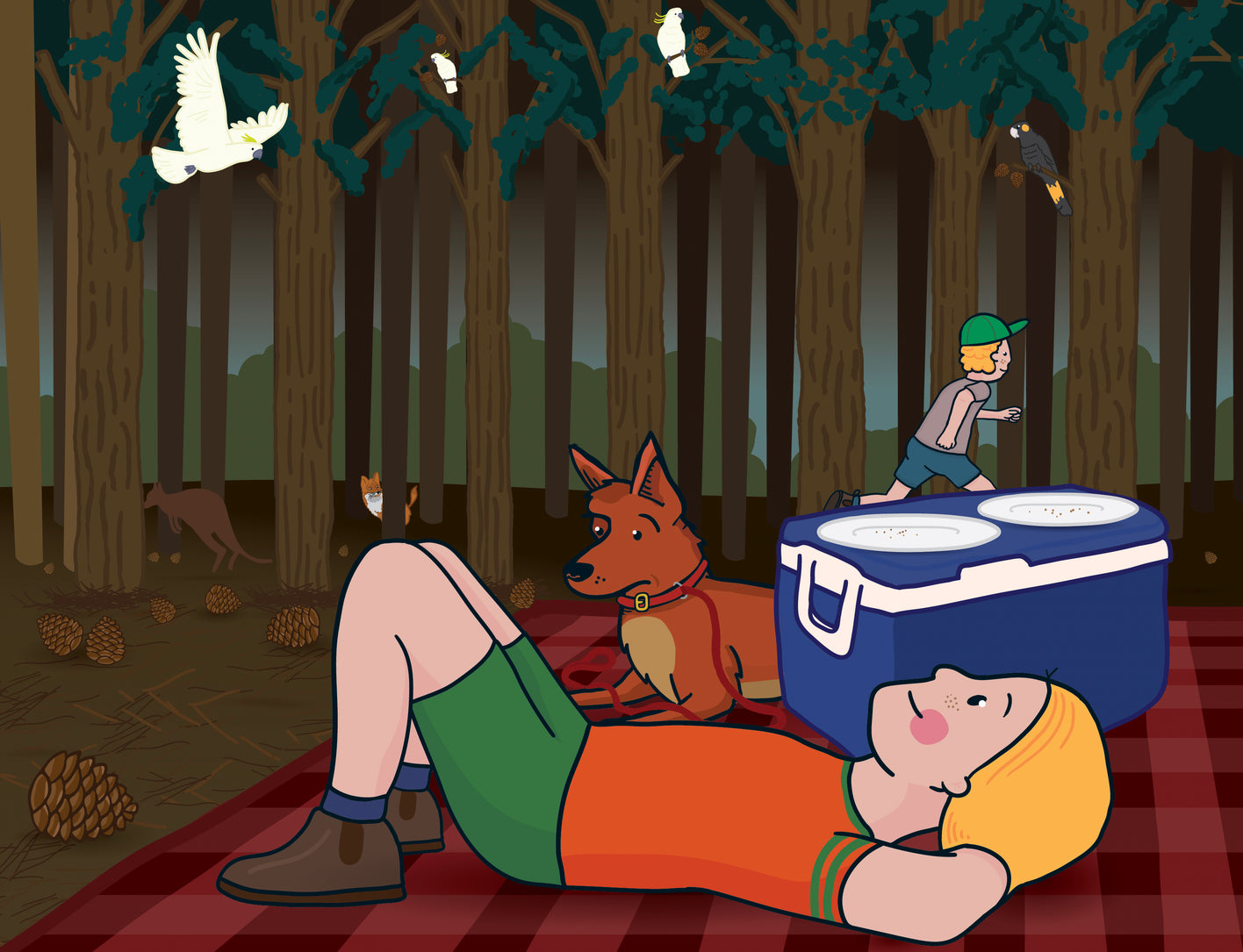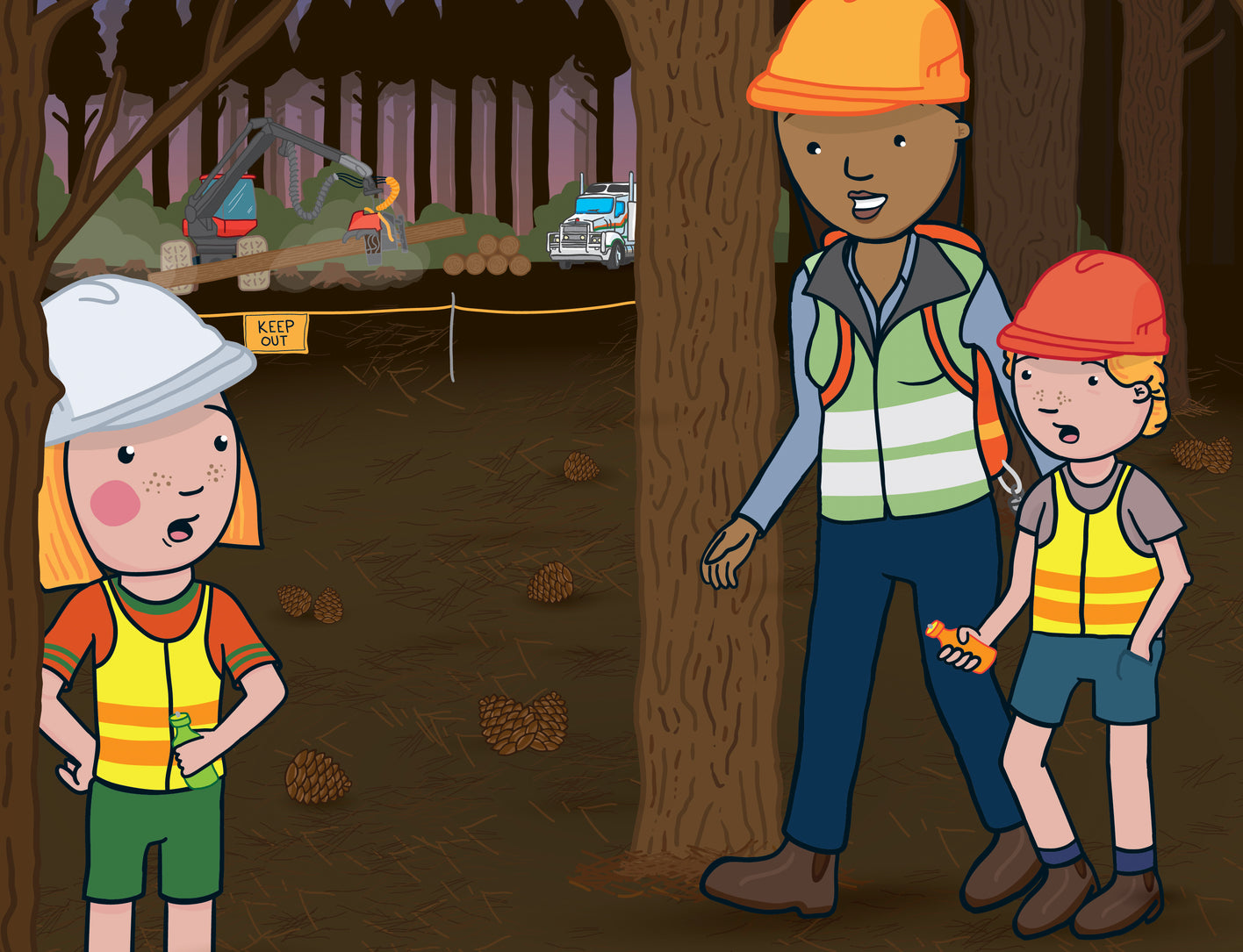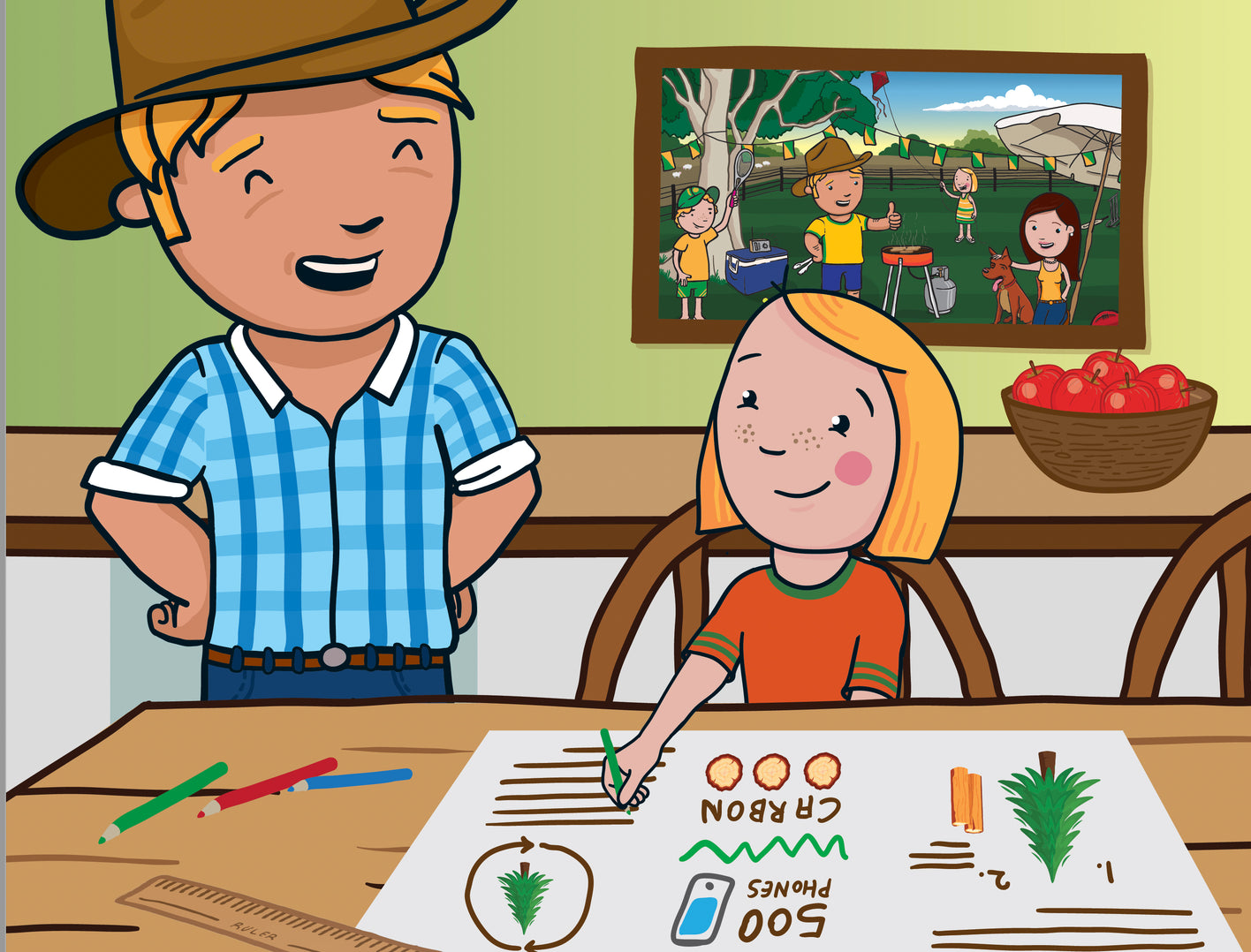 32 pages | 14 illustrations | Released in April 2022