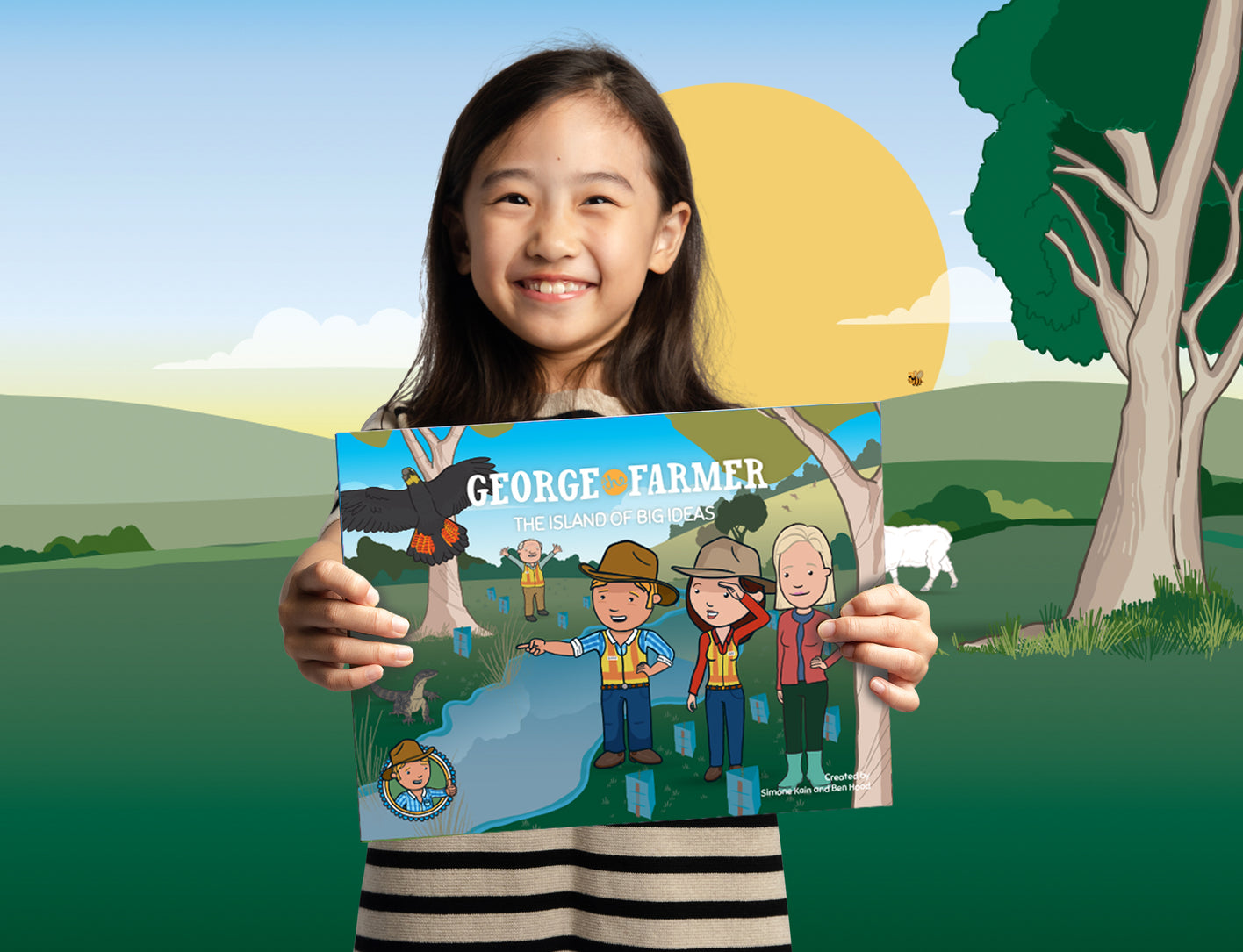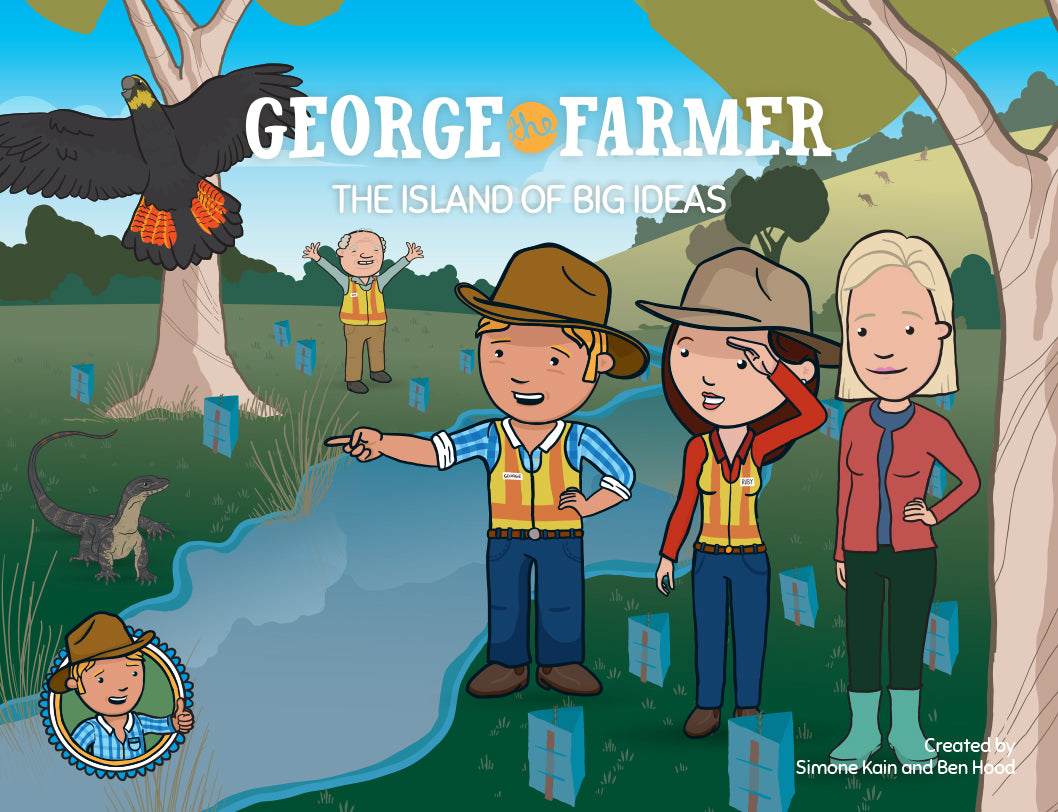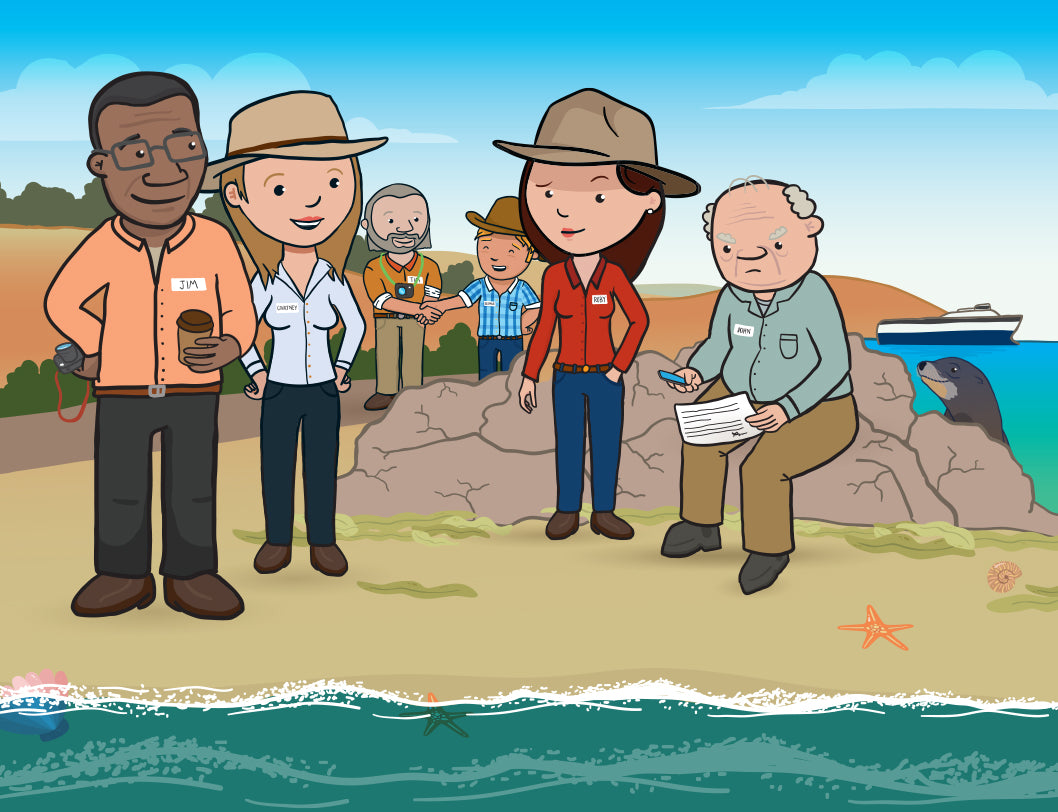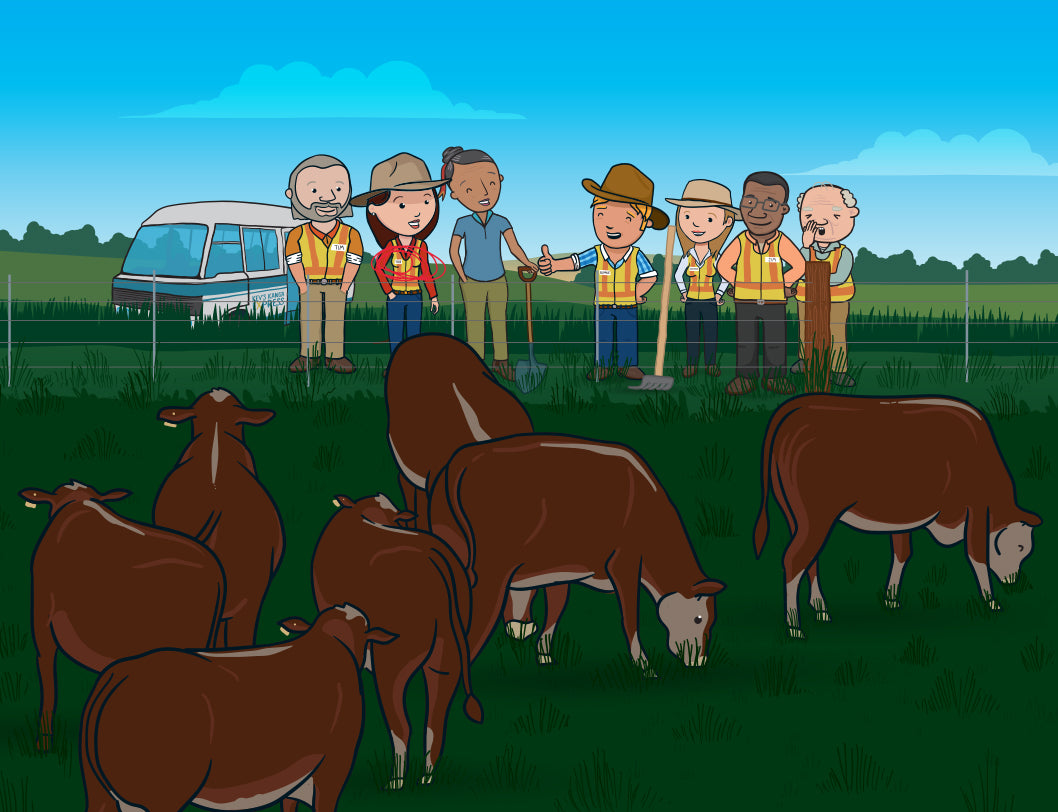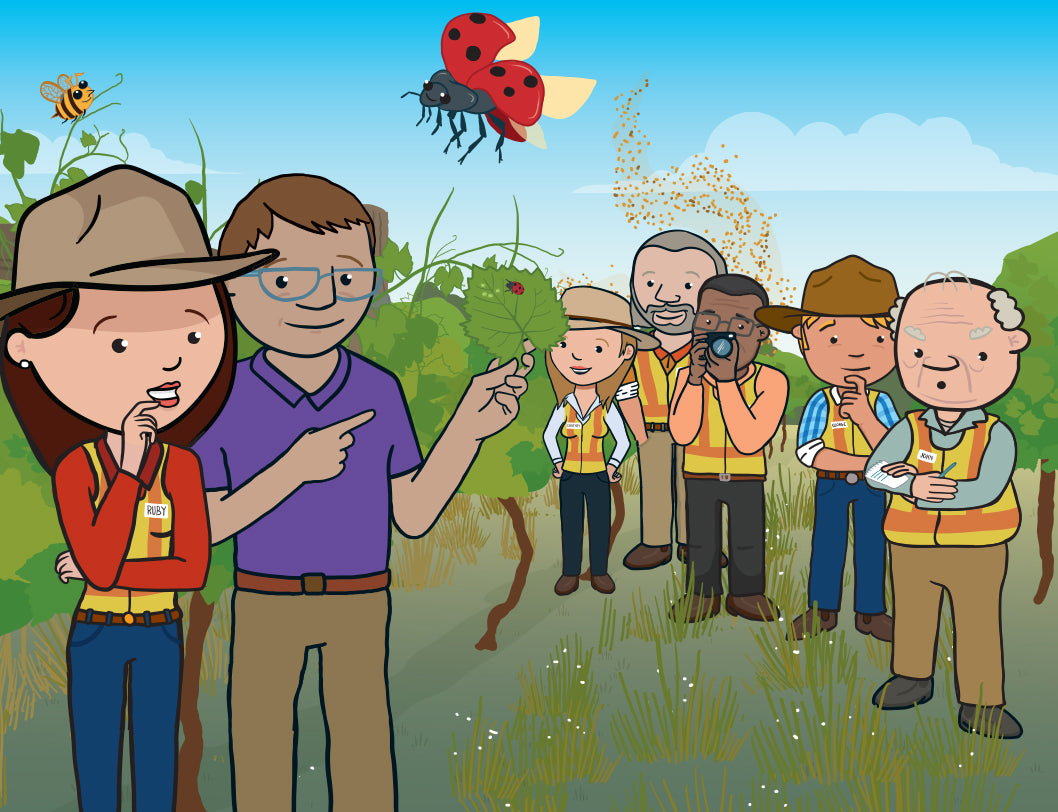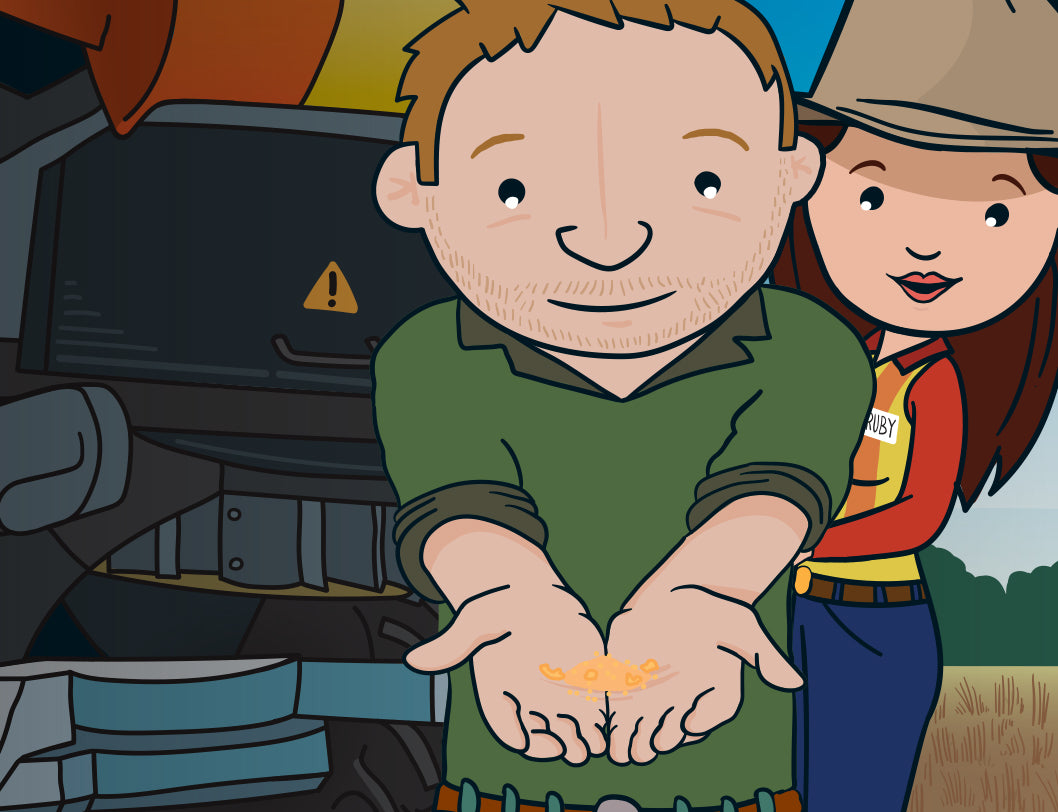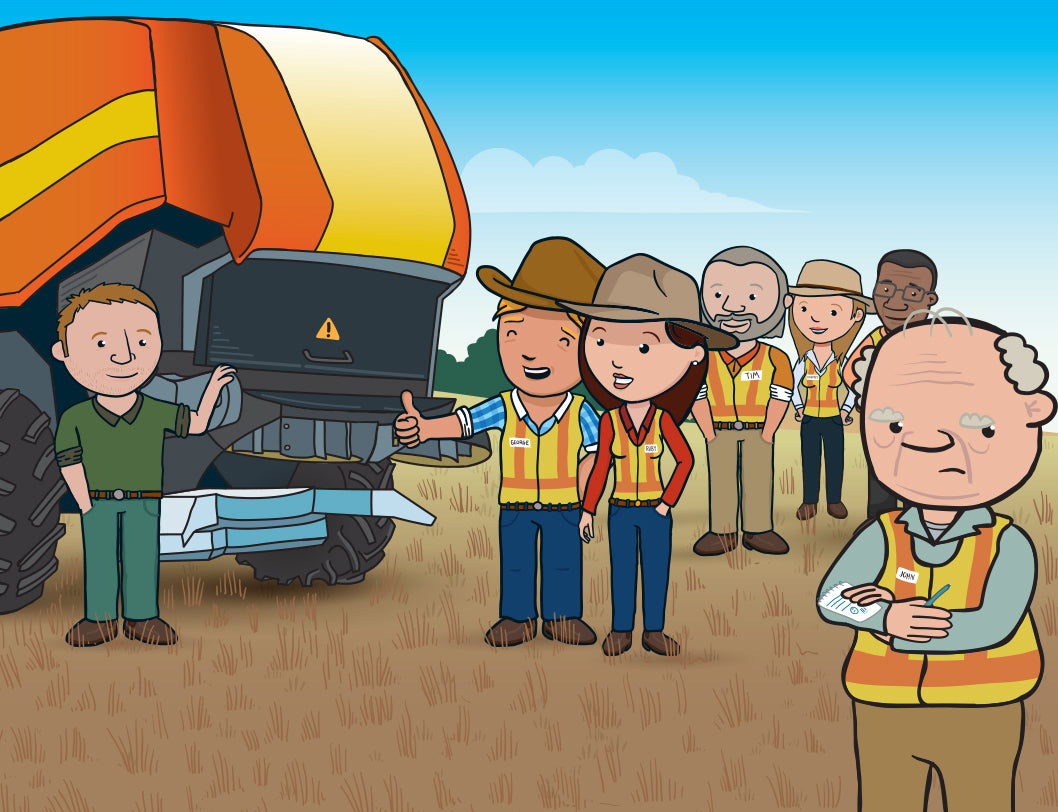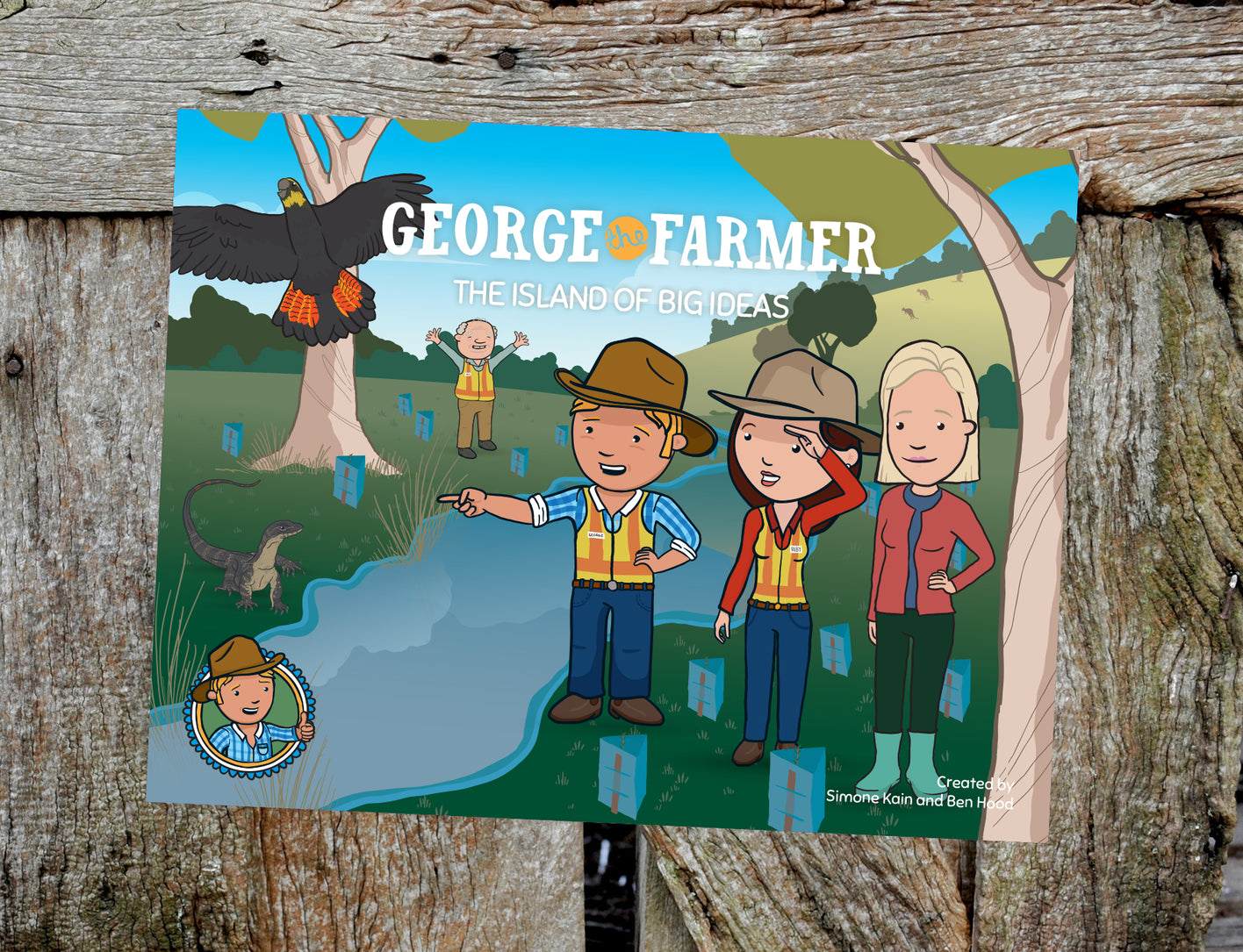 Books
George the Farmer The Island of Big Ideas Picture Book
Regular price
Sale price
$20.00 AUD
Unit price
per
SAVE
Sold out
Dr Ruby hosts an island tour showcasing some of the ways farmers are improving their soil and environment for the future. But could a knock to the head of journalist, John Dunny, stop the good news spreading to the mainland? 
A timely and highly readable book! If you want to learn, while having a smile on your face, then George the Farmer: The Island of Big Ideas is for you. Food and farming systems are so incredibly important, and this story brings them to life and leaves the reader feeling inspired. An accessible and engaging book for both kids and parents, on the most important of topics of producing food and having a healthy planet."
- Dr Anika Molesworth
Author, Farmer, Scientist, Young Farmer of the Year
"George takes us on an adventure of holistic thinking and shows us the commonsense of working with natural systems. What a beautiful and crucial message to share with our youngest minds."
- Sam Trethewey
Tasmanian Agricultural Company
 This picture book is the tenth book in the George the Farmer series. It is 32 pages in length with 16 full-page, colour illustrations. 
ISBN: 978-0-6451650-1-2
Printed in South Australia on paper from well-managed forests using environmentally friendly vegetable-based inks.
Profits from the sale of this book are used to create freely available curriculum-aligned educational resources and videos for teachers to use in the classroom to educate children about farming where food comes from. Take a look at our educational farm resources.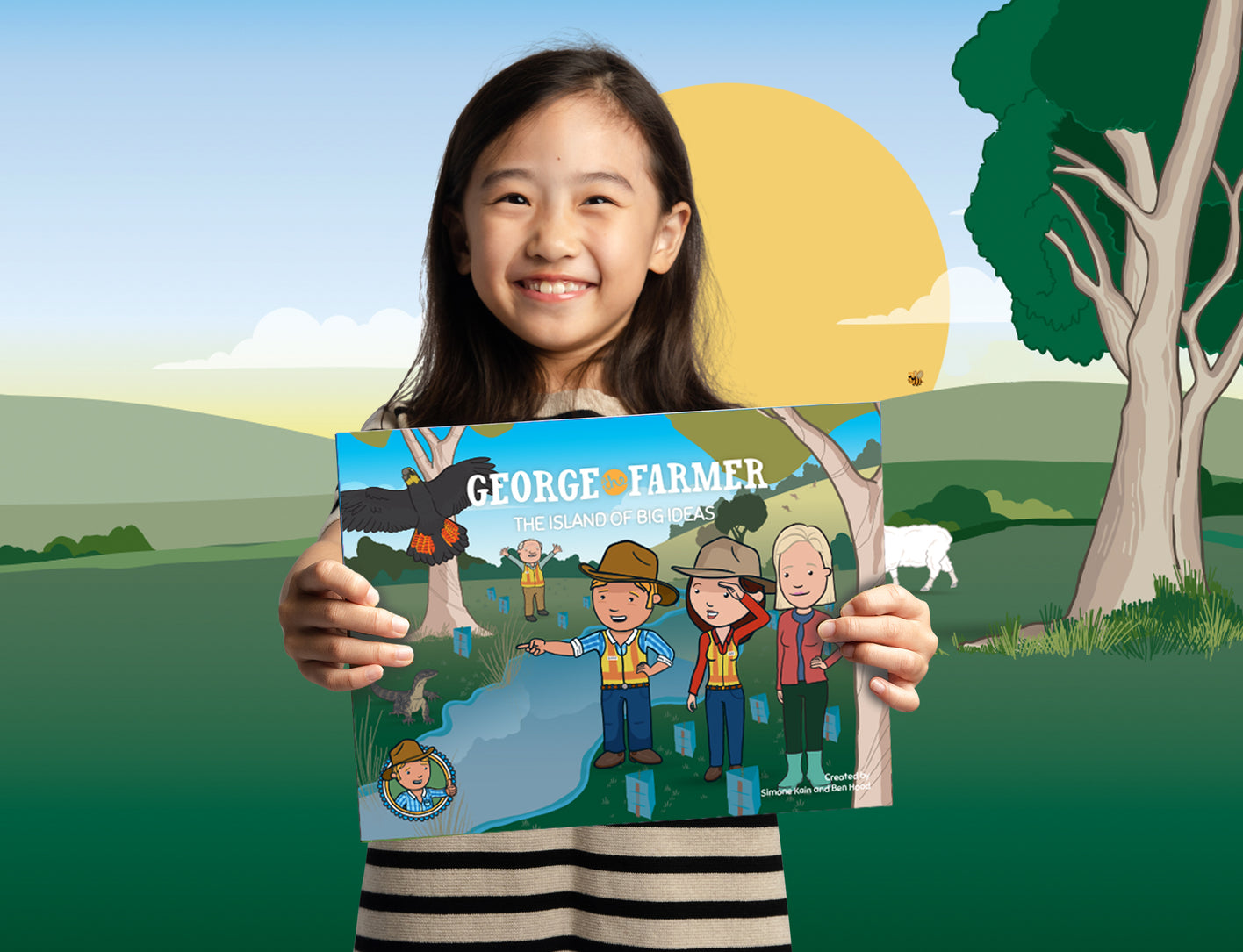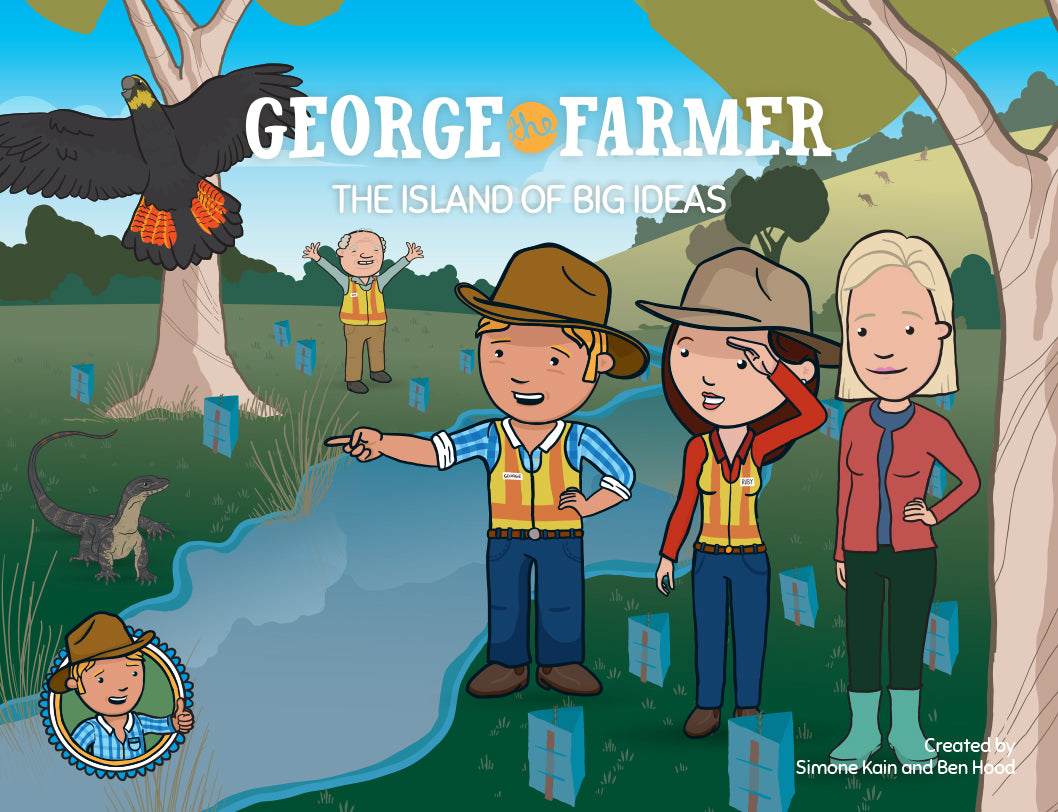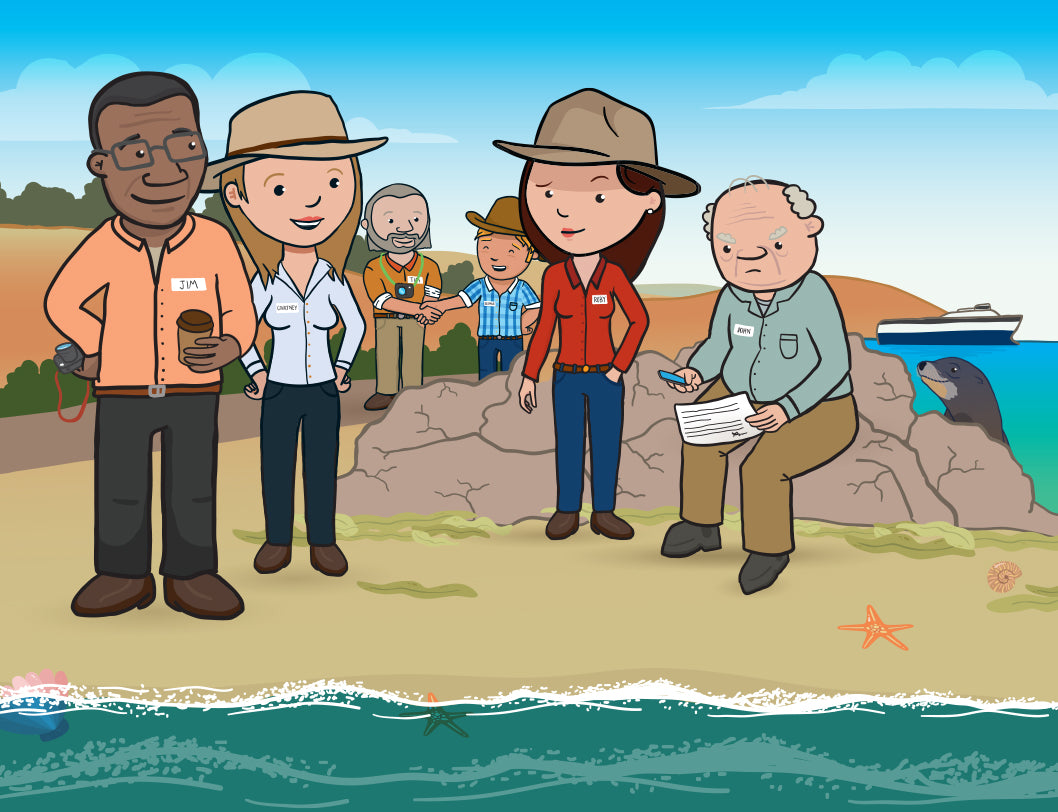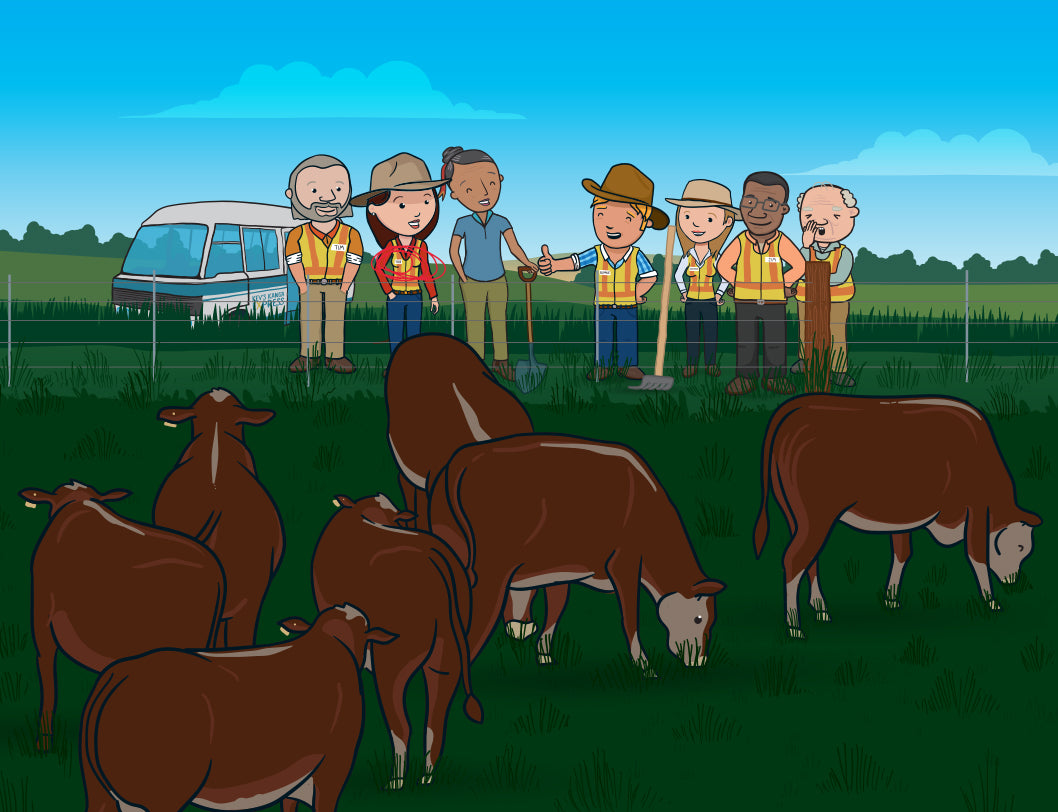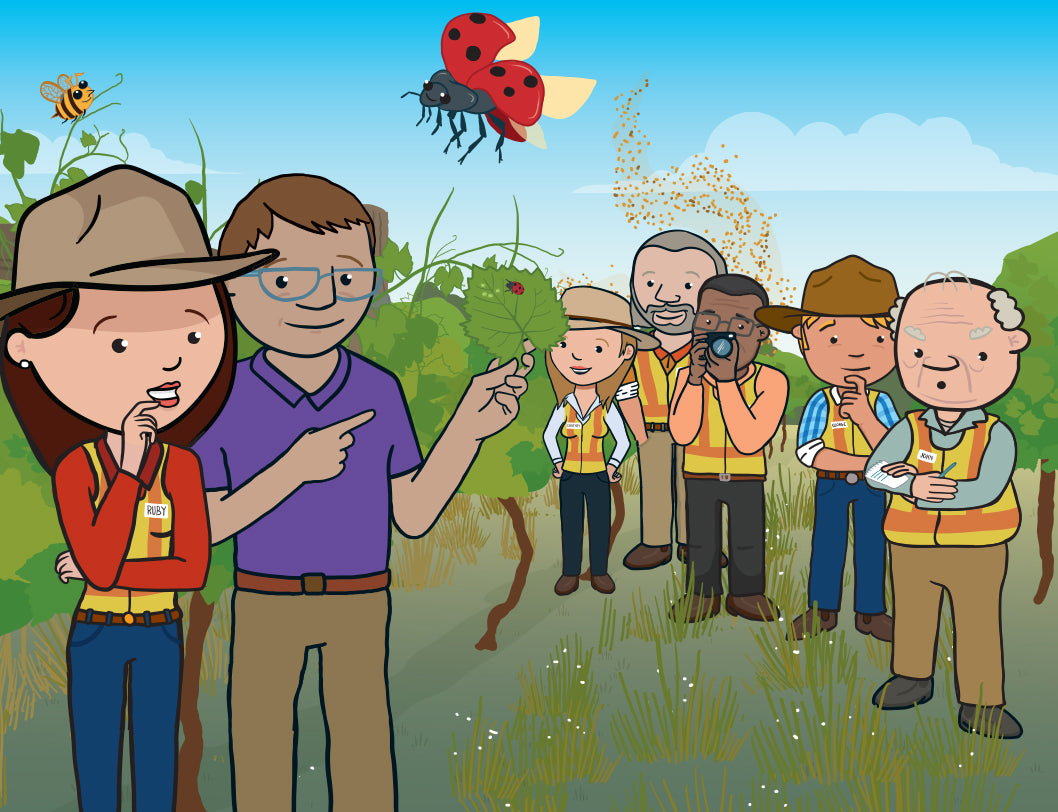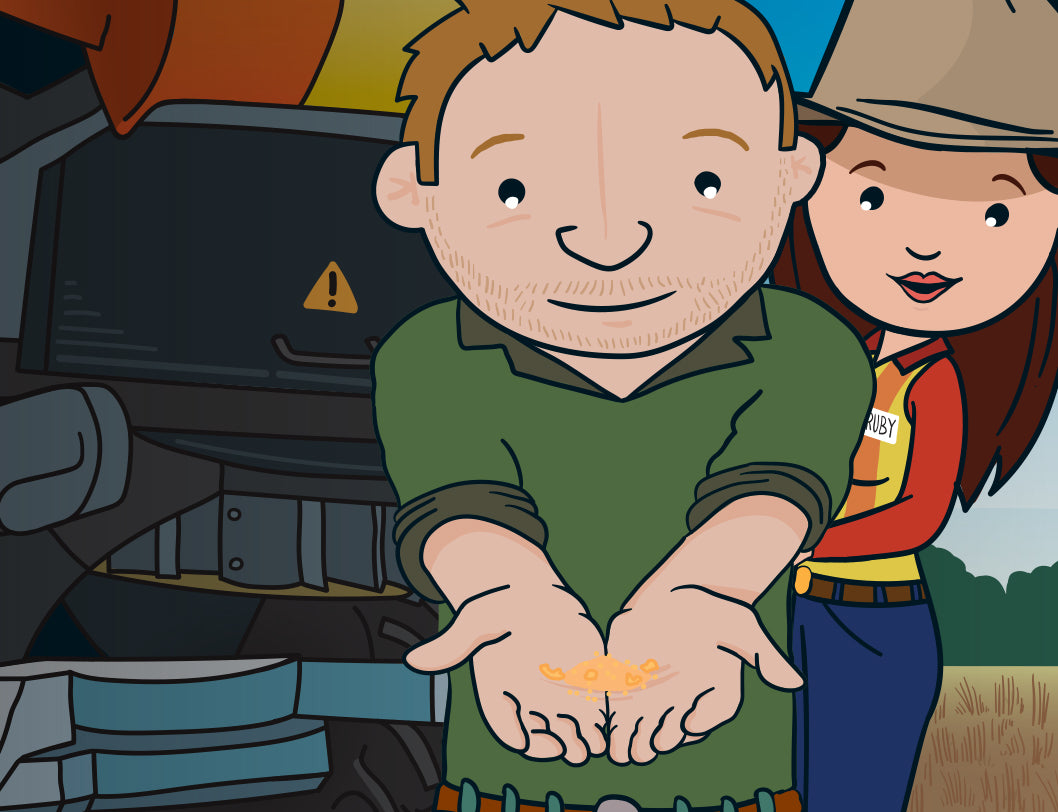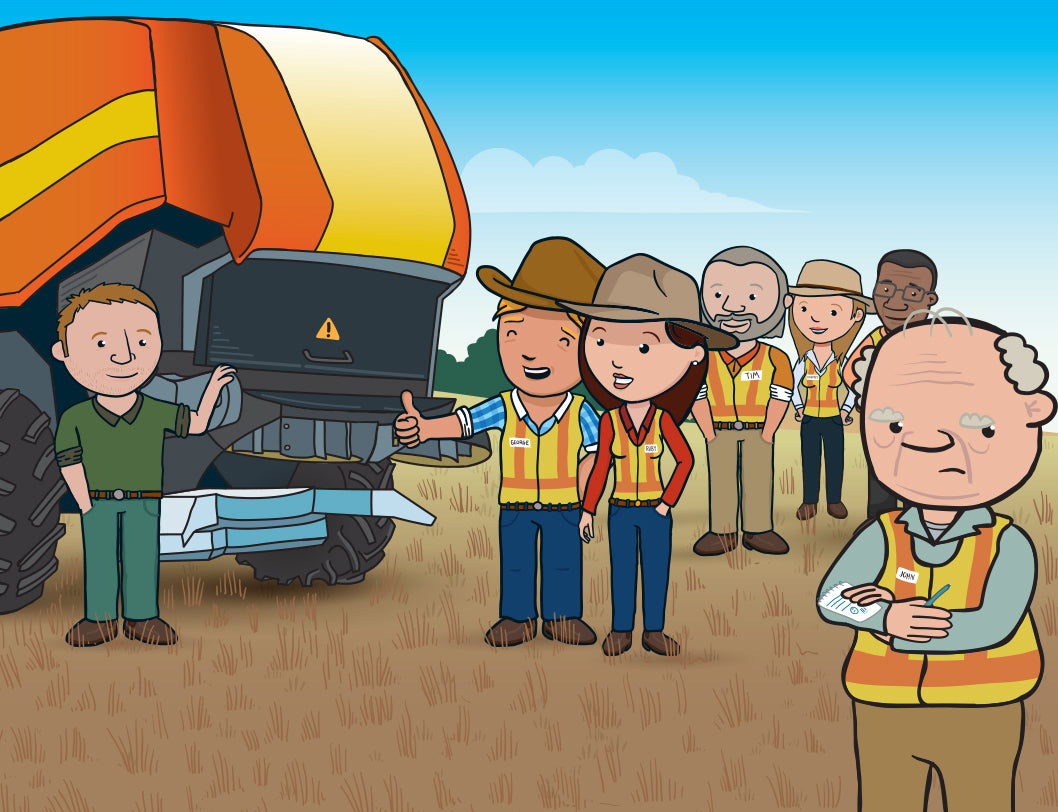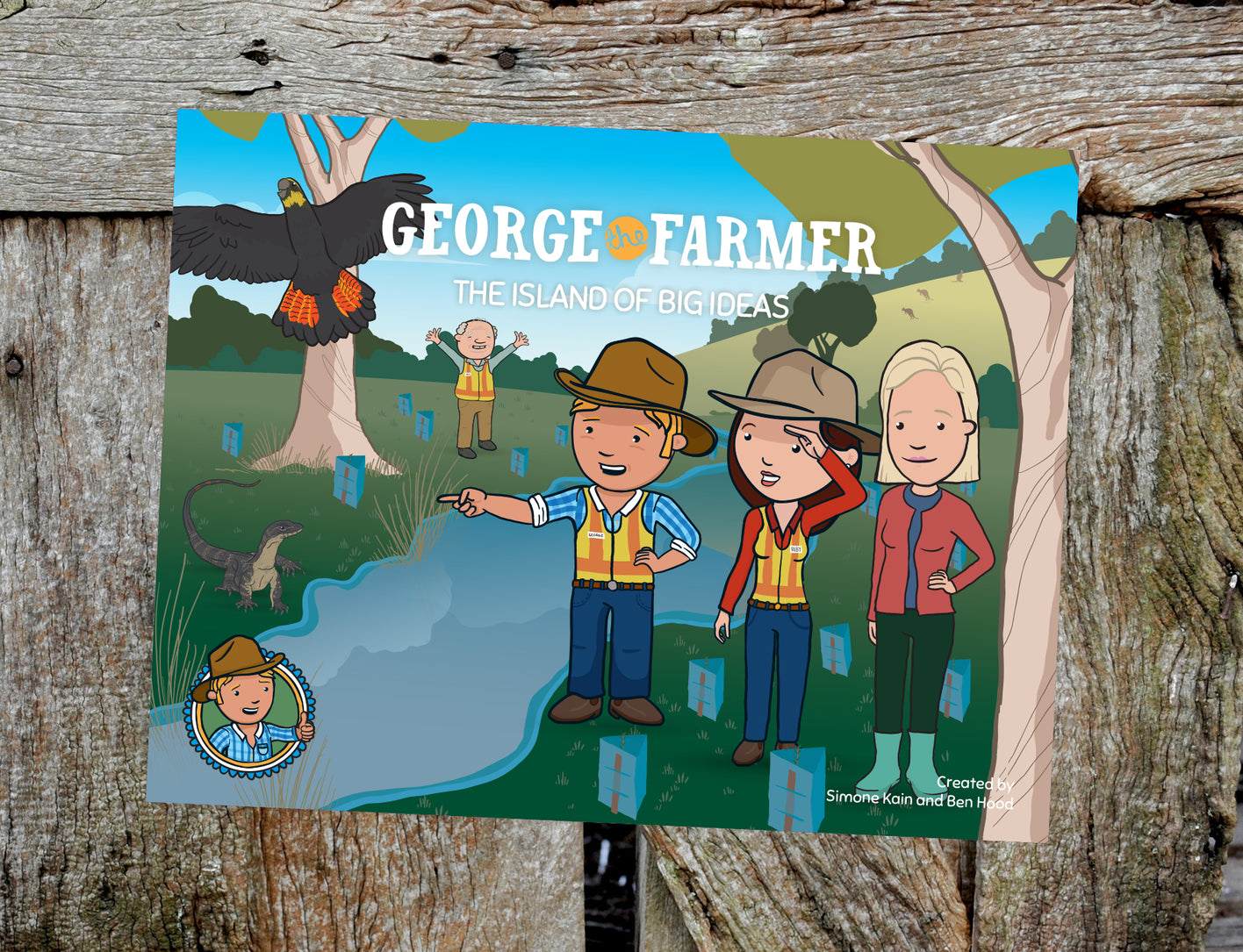 32 pages | 16 illustrations | Released November 2021